Session Rates and Information
My goal with every session is to create timeless memories for your family. I know that we are in a digital age and many people want access to the digital files for archives and social media sharing, but I also want to provide you with beautiful portrait art that you can enjoy and look at for years to come. I have curated amazing professional vendors with products that will match the style and timeless quality of your portraits.  My portrait collections include a mix of digital files as well as beautiful heirloom products that you will treasure forever.
Session Fees
A fee of $250 is required to book your session.  It covers the pre-session consultation/planning, session time, editing of images, and viewing appointment.  All products are purchased post session.
Newborn  
Newborn sessions are best done within baby's first 14 days and take place at the studio.  Sessions should be booked while still pregnant to assure a spot will be available for your little one.  Parents and up to 2 siblings can be included.  Add $25 for each additional sibling.  Sessions last 2-3 hours.
*newborn sessions include a complimentary mini maternity or little sitter session.  Please contact me for more info.
Family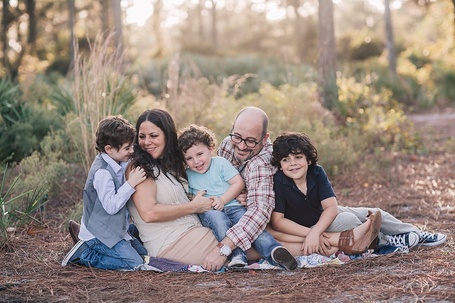 Family sessions includes parents and up to three kids.  Locations include, beach, parks, forests, and fields.  Additional siblings are $25 each.   Sessions are for immediate family members only.  Family sessions are a fun mix of portraits and lifestyle shots.  Sessions last 1-1.5 hours.
Little Sitter Milestone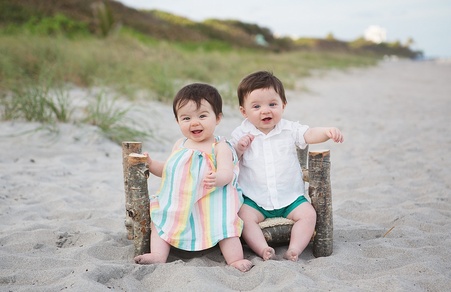 Little Sitter sessions are scheduled between 6-8 months of age when baby can sit unassisted.  Session is mainly for baby but parents can jump in for a couple of shots.  This session can take place at the studio, beach, park, or field locations.  Session is approximately 40 minutes.
One Year Milestone
One year sessions can take place at the studio, beach, park, or field locations.  Session is mainly for baby but parents can jump in for a couple of shots.   Add $75 for customized one year cake smash which will include a custom designed backdrop and cake to match the theme of the smash.  Session is approximately 40-60 minutes long.
Maternity
Maternity sessions take place on location or at the studio and are best scheduled between 30-40 weeks of pregnancy. Sessions are 30- 45 minutes long.   Includes mom and dad, siblings are $25 each additional.
All sessions are photographed and artistically designed by Naomi Bluth.
Products and digital files are purchased separately and are not included in the session fee.
 All sessions include the planning, time and talent of photographer and access to all of the studio's props and accessories.
 Session fees and signed contract are due at the time of booking and are non-refundable
 For your convenience check, cash, and credit cards are accepted.