Voted best newborn photographer in Boca Raton:
I am honored to have voted best newborn photographer in Boca Raton!  Just look at this sweet baby boy!  Our session in my Boca Raton photography studio was amazing.  This little guy slept right on through everything.
I have worked with this wonderful family a number of times before and was excited when mom called me up to tell me she was expecting baby number 5!  With 4 beautiful girls already, I think we were all hoping for a little fellow.  I was so excited when I heard she had in fact delivered a boy!  She wasn't sure if she should bring in all the girls for the session or if it would be too difficult.  I am so happy she decided too!  It wasn't an easy shot to get, but my goodness look at him surrounded by all his big sisters and so much love! It's one of my favorite images from our session.
Another one of my favorite images is of baby all in blue. I love the uniformity of the colors and how absolutely peaceful and snuggly he looks here.  Another favorite of mine is of baby surrounded by ferns.  Thank you mom and dad for bringing in your precious baby and trusting to capture your memories!
If you would like more information on booking a Boca Raton newborn photography session I'd love to chat!  Feel free to reach me at 305-479-1941 or email me through this link .  Want to see more sweet babies- click here and here.   Oh you have to see these sweet Boca Raton baby portraits right here!  Thank you again for voting me best newborn photographer in Boca Raton!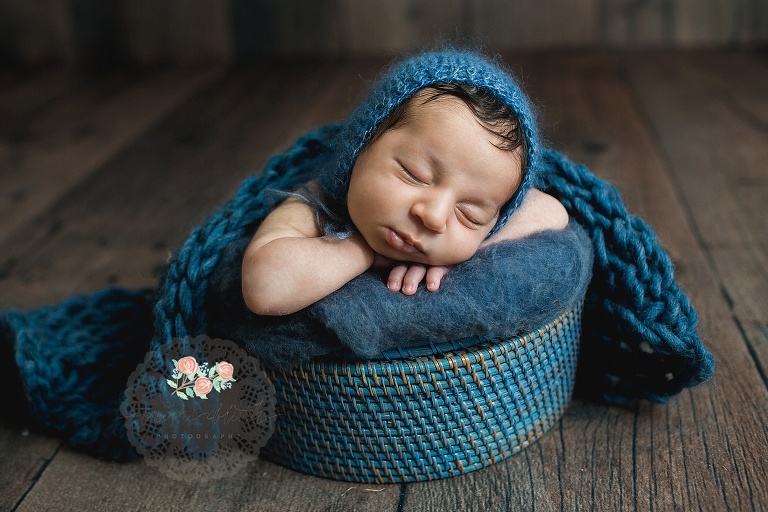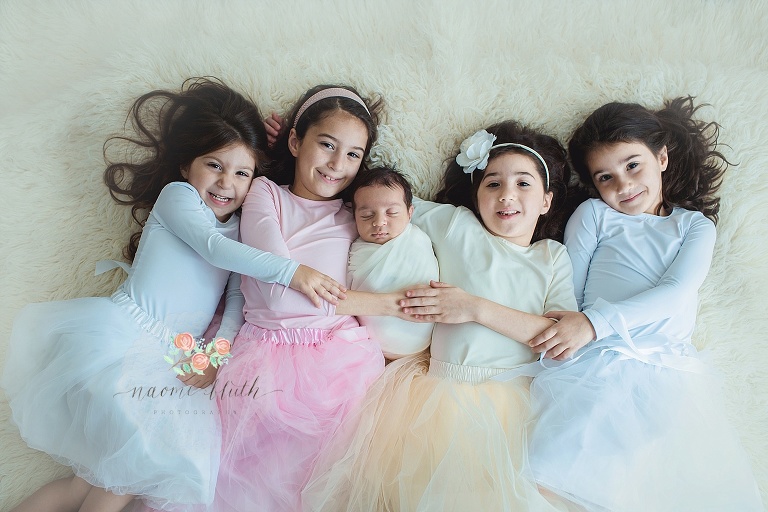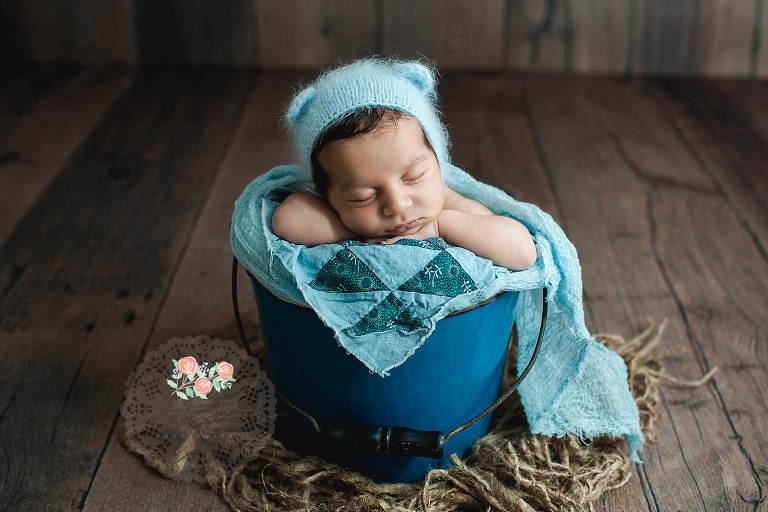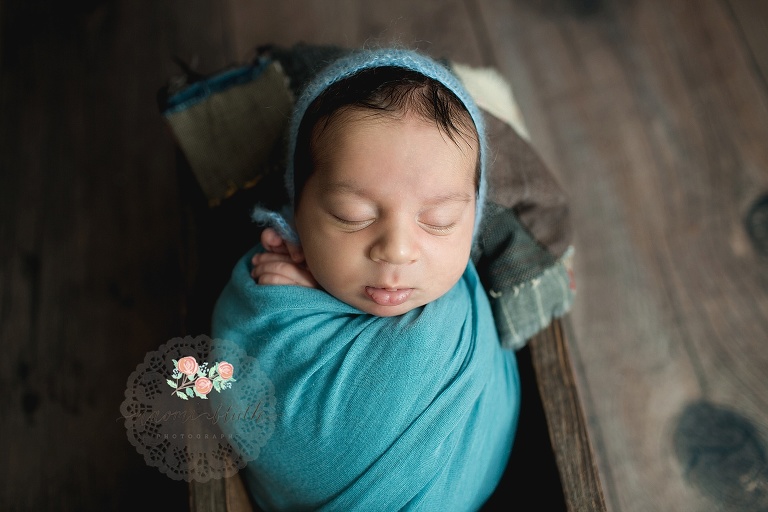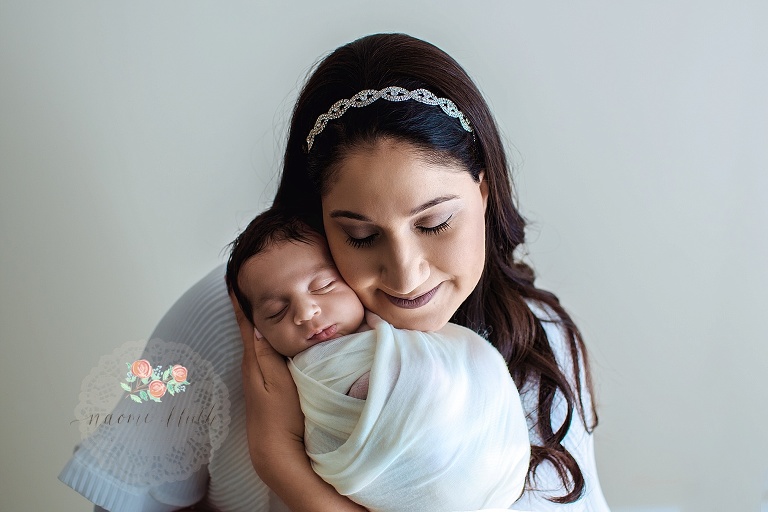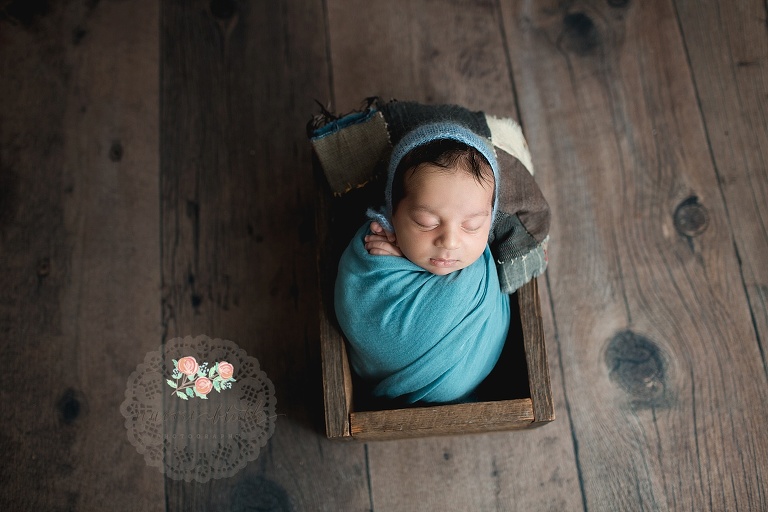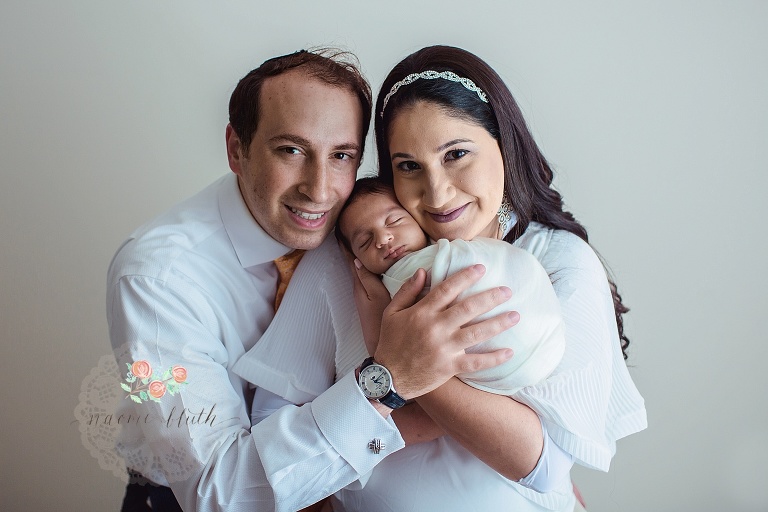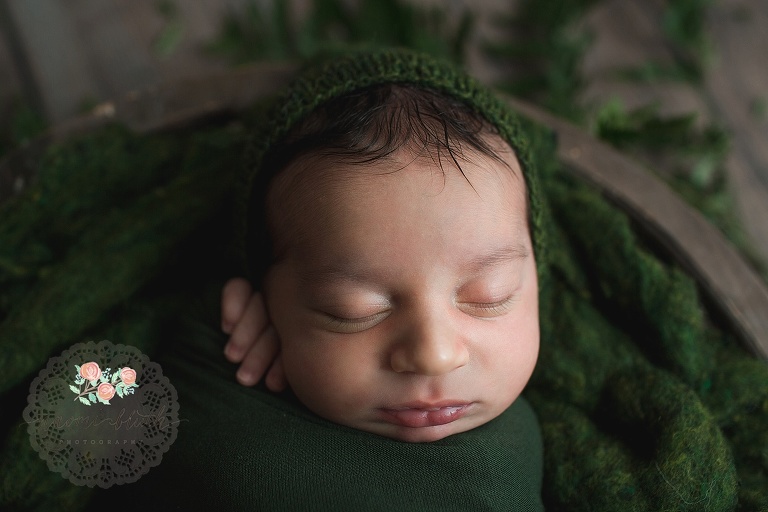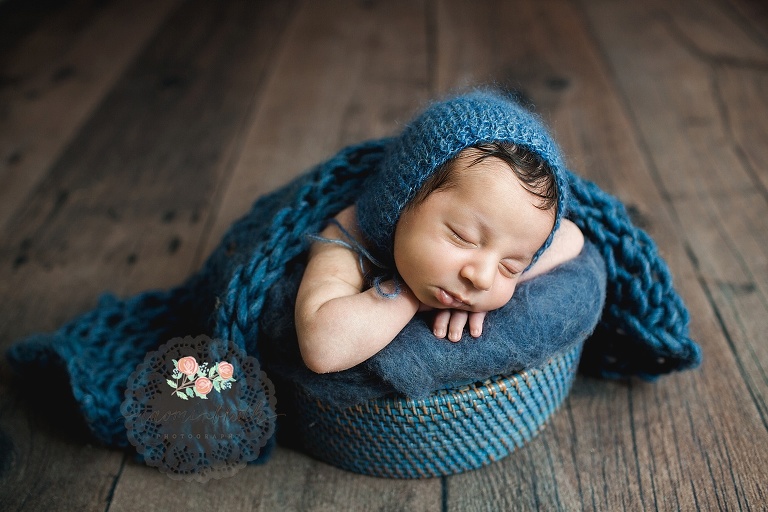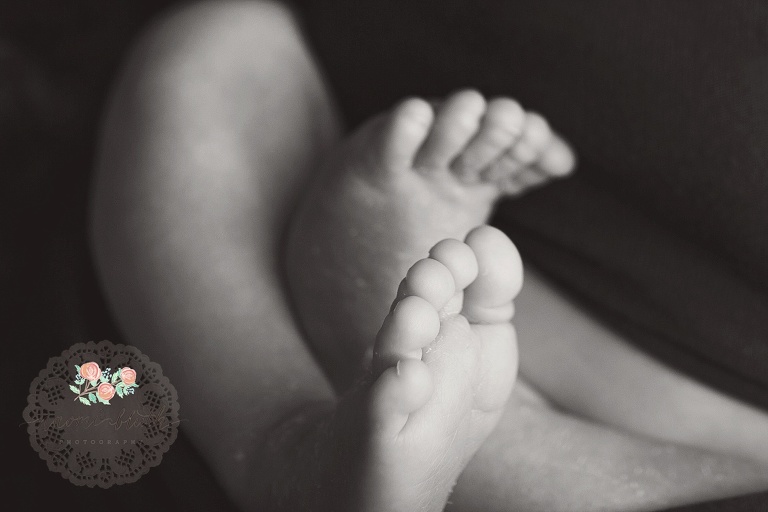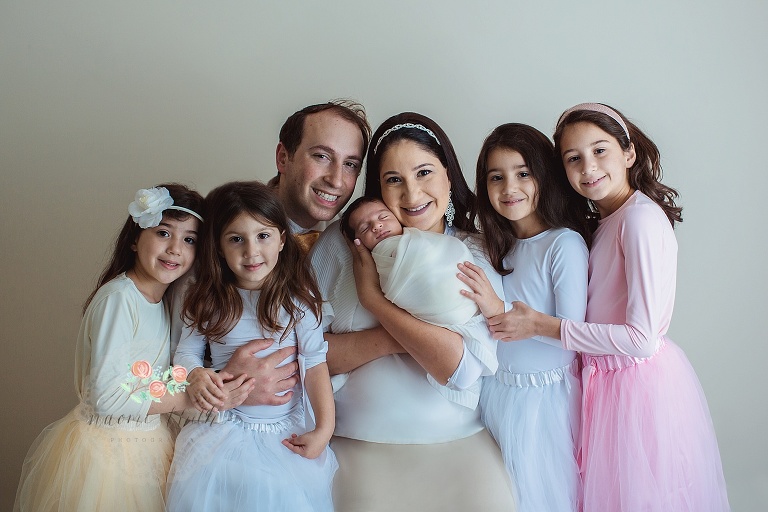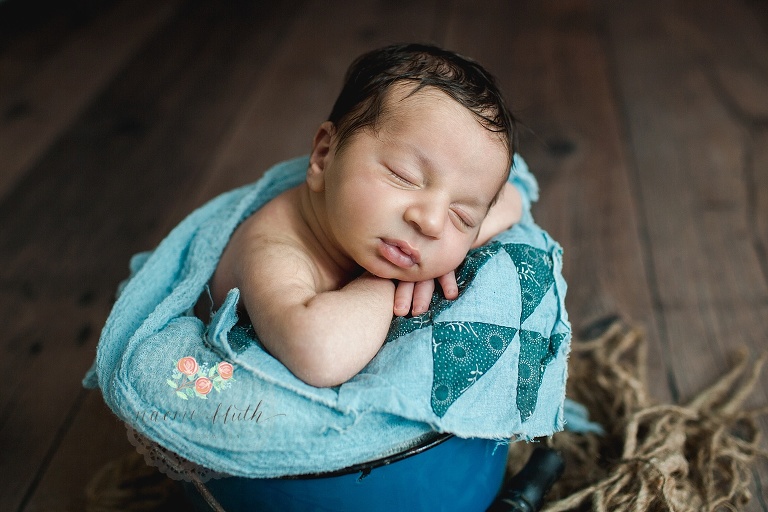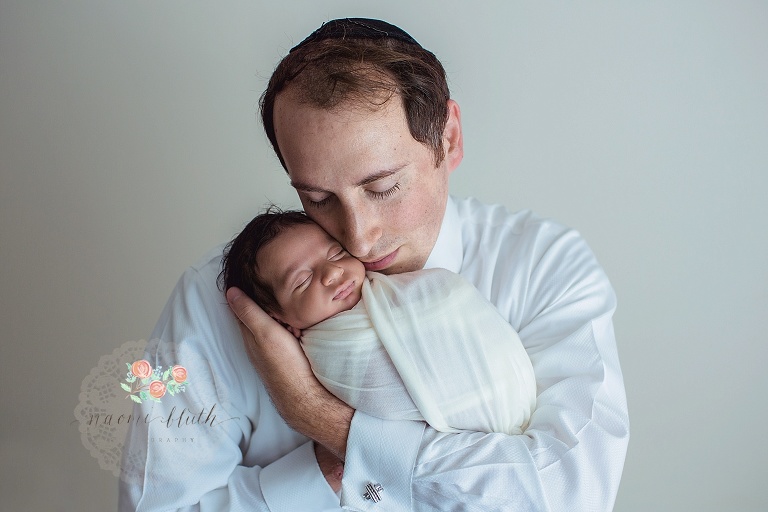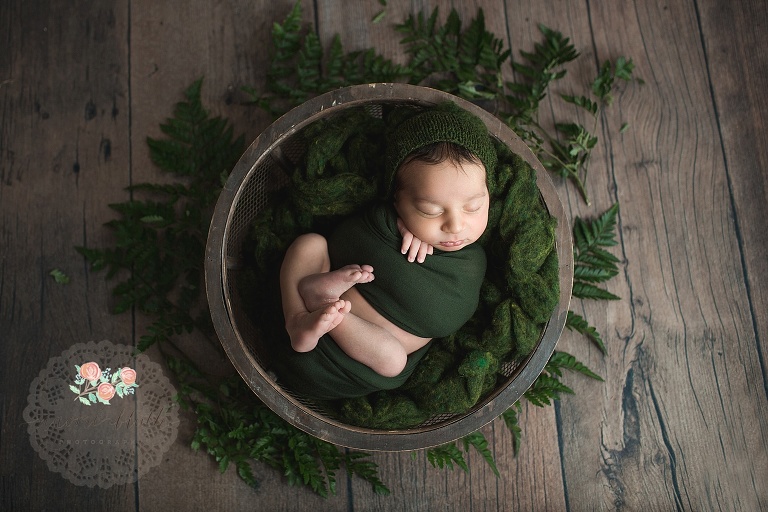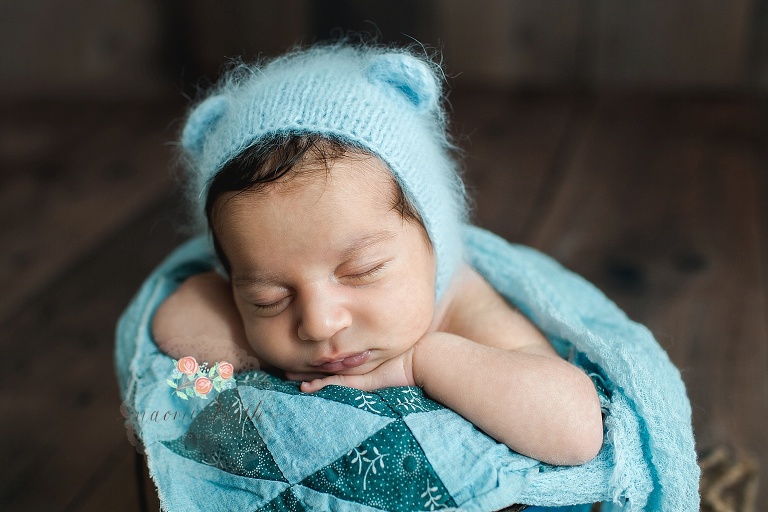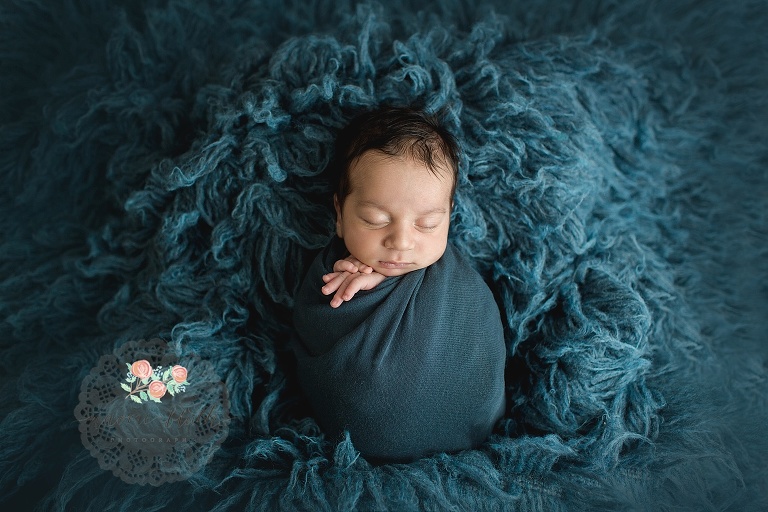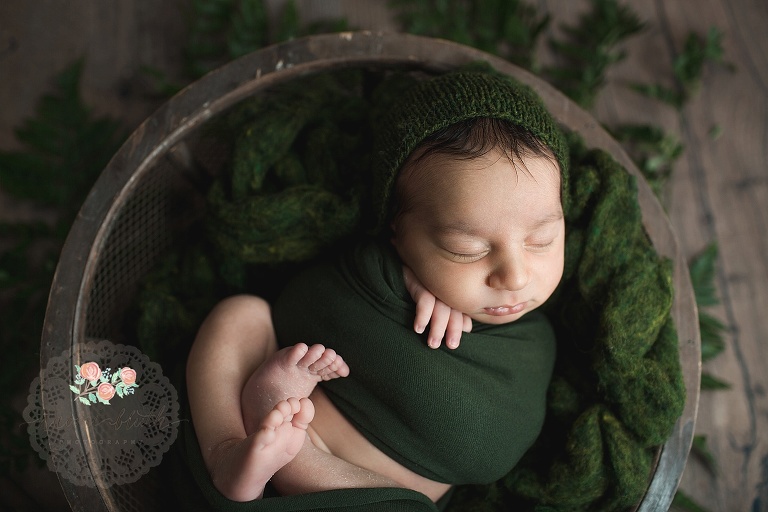 oc