Being a newborn photographer is an incredibly rewarding profession.The things I love most about being a newborn in Boca Raton include working with the most wonderful families and creating memories that they will cherish for a lifetime.  But being a newborn photographer does require a unique set of skills for me to be successful.
Being a Boca Raton newborn photographer since 2011, I have formed an understanding of newborn safety concerns as well as mastering editing techniques, here are some of the skills I've had to acquire, learn or perfect to become one of Boca Raton's leading newborn and baby photographers.
Newborn Safety:
It's vital your newborn photographer understands the importance of safety.  This includes being able to pose your baby properly and how to handle delicate newborns to ensure their comfort and safety.  Even using props requires knowledge and awareness. During my newborn photo shoots at the Boca Raton studio I use specially made newborn propping systems under and in props (hidden from view) that insure your little one's safety.
People Skills:
Working with newborns requires a lot of patience and attention.  Add this to the fact I work closely with new parents who might be feeling fragile or emotional – those hormones run wild in the first week or two!  A great newborn photographer is sensitive to this and completely led by baby. After being a newborn photographer for over a decade I have formed a routine to my sessions. With this said, every baby is different and if a new born is just not having a particular pose or needs a little time with mama we totally go with that.
Technical Photography Skills:
I need to have great technical skills with my camera for sure.  But understanding lighting, composition, and exposure are also all vital to be skilled in newborn portraiture. I was fortunate to have had many a great photography professor while I was in college. And while I may age myself here, I did go to school during the good old film days! This means I didn't have the crutch of looking a digital image on the back of my camera and had to learn the ins and out of lighting and exposure from the ground up.
Editing Skills:
In addition to taking great photos, a good newborn photographer should also be skilled in post-processing techniques to enhance and refine the images. This includes the ability to remove temporary blemishes, correct colors, and retouch photos. Being a great editor won't make terrible portraits brilliant but it can make brilliant portraits beautiful. While birth is a beautiful moment in time, new babies do have sensitive skin. They tend to be a bit bruised and their skin be a bit more red or yellow tinged in those first few weeks. And let's not even talk about newborn acne! With years of editing experience I have know just how to smooth out skin and refine your baby's natural color.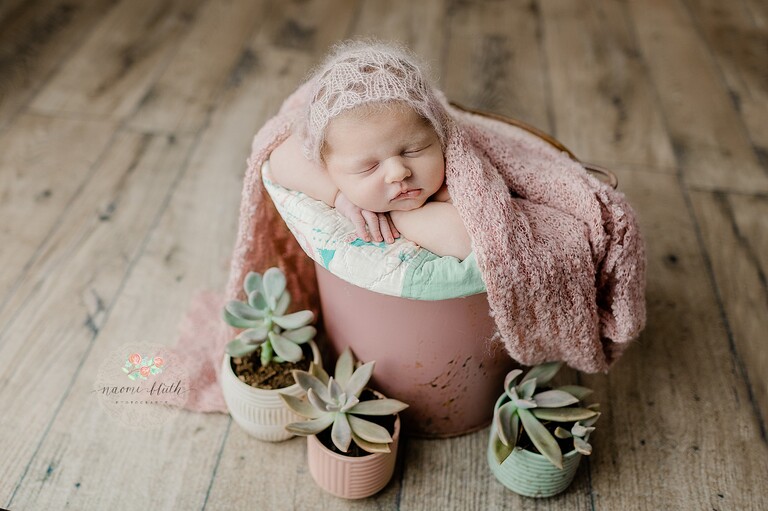 Confidence with newborns:
Newborns require a special kind of care and attention, and a good newborn photographer should have confidence and experience with newborns.  Being able to keep your newborn comfortable and calm means everybody has a wonderful experience in my studio. My Boca Raton newborn client's receive a helpful set of tips emailed to them a few days before their session. This will help us insure we have a happy sleepy baby in the studio. My many years of experience has helped my create this guide. New parents love it and often come into the studio surprised that my little tips actually helped.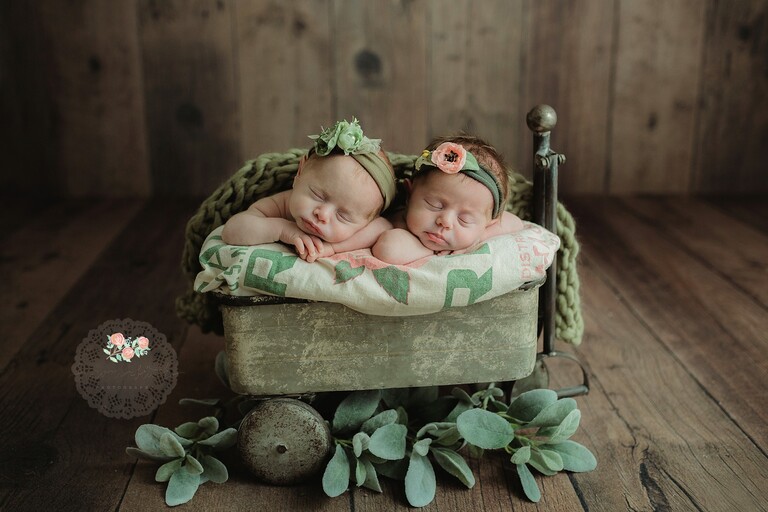 Creativity and Flexibility:
This is often the difference between an average newborn photographer and a great one.  Great newborn photographers should be able to think creatively and come up with unique ideas for each photoshoot. They should also be flexible and able to adjust to changing circumstances during the shoot, such as a fussy baby or a difficult older sibling. Some sessions do not go as planned. This just means that as a seasoned newborn photographer I have to think on my feet. I once had a big sister in the studio that wanted nothing to do with her new little brother. I knew mom desperately wanted a sibling photo. With some out of the box thinking I put a small candy on her sleeping brother and we made a game of big sister eating it with no hands. A little unconventional, but we got the shot!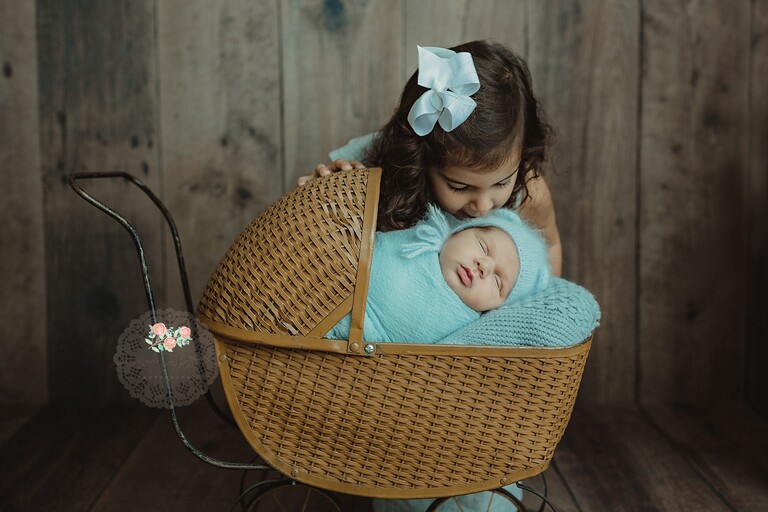 Professionalism:
I take pride in my professionalism.  I'm reliable, will always answer your emails and calls. And I work closely with each client both before and after our session to insure I am providing them with the very best throughout the entire newborn photoshoot experience.
I love being skilled in all of these different areas.  They each play their part in allowing me to create beautiful, high-quality portraits of your newborn baby.  If you'd like to browse my gallery you can find it here.
I hope you found these tips on what makes a good newborn photographer helpful. If you would like to see even more of my work you can follow me along on my instagram journey.