A new member joining your family is an important milestone, one that deserves to be captured. If you already have children though, you may want to include them in the newborn shoot for various reasons. For one, it's wonderful to have photos of everyone in your family together. Including siblings also helps them feel loved and included as your family goes through a significant change.
Here are some tips that will help you prepare for your upcoming session:
–  Make it a family affair. Yes, ultimately this shoot is about your new baby, but in order to get siblings to cooperate, it's best to make the session about the entire family. This is especially true if the siblings are still quite young and feeling jealous about the new baby.
–  Let them help with outfit choices. While you do want your outfits to coordinate, it's recommended that you come up with a few choices and let your children choose what to wear. This way, you are still in control of your outfits, but you're including everyone.
–  Go with the flow. For most of your newborn session, it's best to just go with the flow. Your photographer will help you capture posed photos. However, for the rest of the shots, just go with the flow and let your family bond. If baby cries, there's no need to panic either. Just do what you normally would and let your photographer do the rest.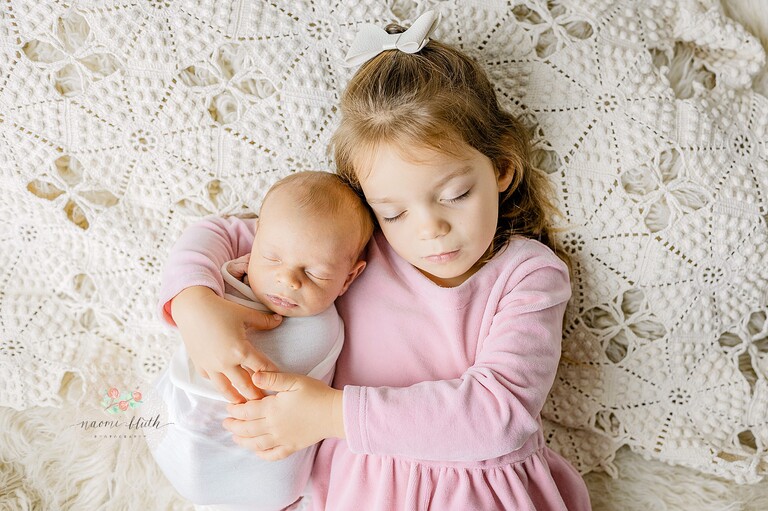 –  Let them hold the baby. If baby's siblings are a little older, let them hold the baby for some of the photos. You can show them how and make it safe, but it's important to not fight them on this. This is their chance to connect with the new baby.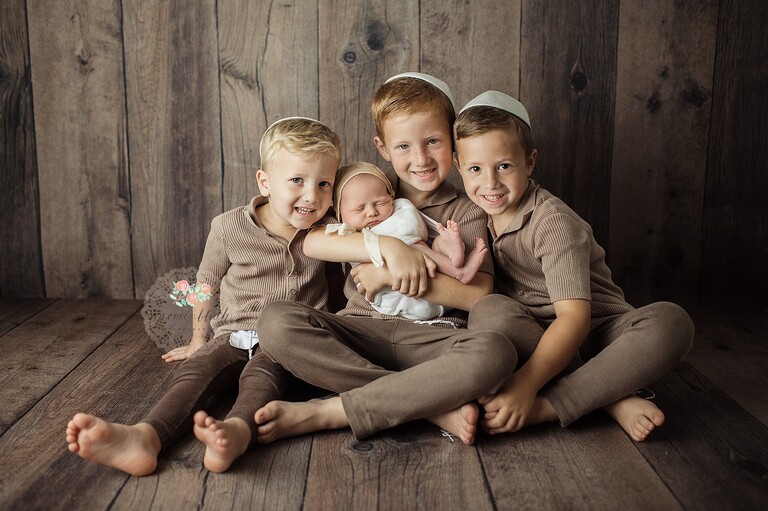 In my Boca Raton newborn studio I like to begin with the family and sibling photos. When it comes to young children it can be especially hard to wait their turn. Photographing them right away makes the feel special. The bonus is that once family and sibling shots are completed your little ones can return home or to school.
With these tips in mind and the help of the right photographer, a newborn shoot that includes siblings can be a positive and memorable experience.
More Info:
For more information on a newborn shoot with siblings in Boca Raton contact me here.