Oh sweet baby:
It was my lucky day as a Boca Raton newborn photographer when this wonderful family walked into my studio. Drithi is a most beautiful baby with a full head of hair and a soft sweet smile. I love the pops of color that I used for this session mixed with some beautiful neutrals. Drithi was such a good sweet baby that we were able to get outside for some of her newborn photos. I have beautiful plants growing around my Boca Raton newborn photo studio and whenever possible I like to use them in my photos. There is nothing like a sweet newborn baby surrounded by nature.
Faves:
I just love this first photo of baby Drithi smiling away. It really does capture her sweet personality and the flow of this entire newborn photo shoot. Another absolutely favorite photo is one I took outdoors. Drithi is in a wood bowl layered with a neutral antique fabric and surrounded by small red flowers. The little bear bonnet just puts that photo over the top!
Outdoor newborn photos:
Outdoor newborn photos are so sweet that I thought you may want to see some more. Here is beautiful baby Lily and her Boca Raton newborn photo shoot. This is a photo shoot that got me voted for Boca Raton's best newborn photographer. One more cute Boca Raton newborn outdoor photo shoot for now, meet Netanel. If you want to see tons more I would love if you'd follow along on my Instagram journey!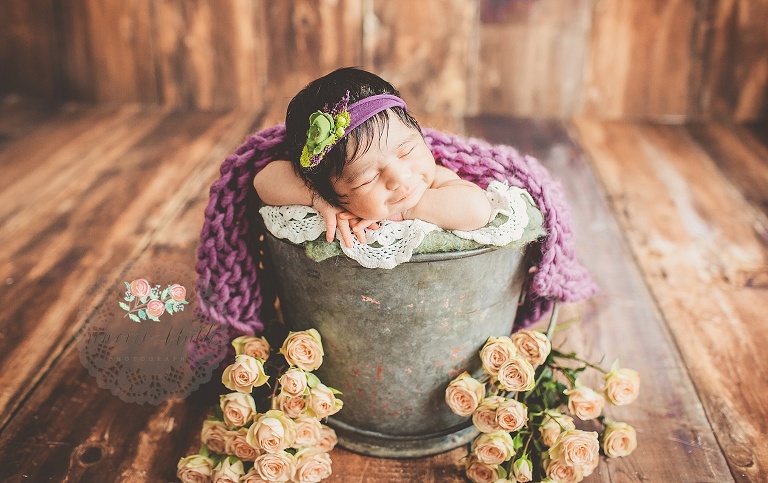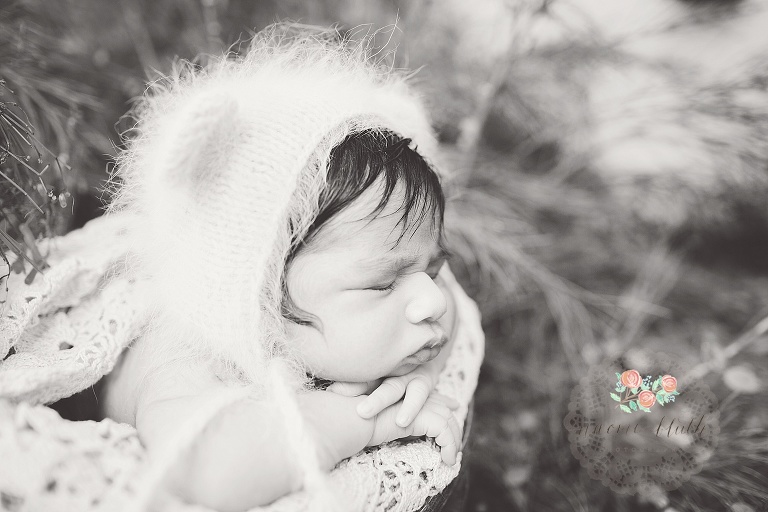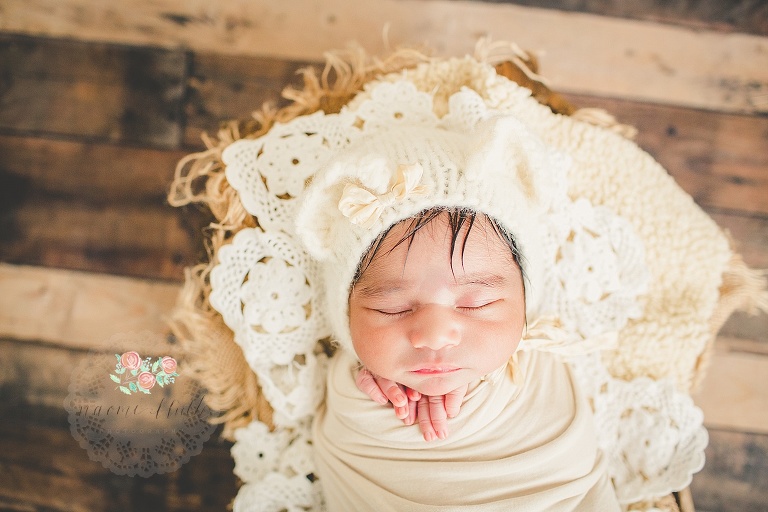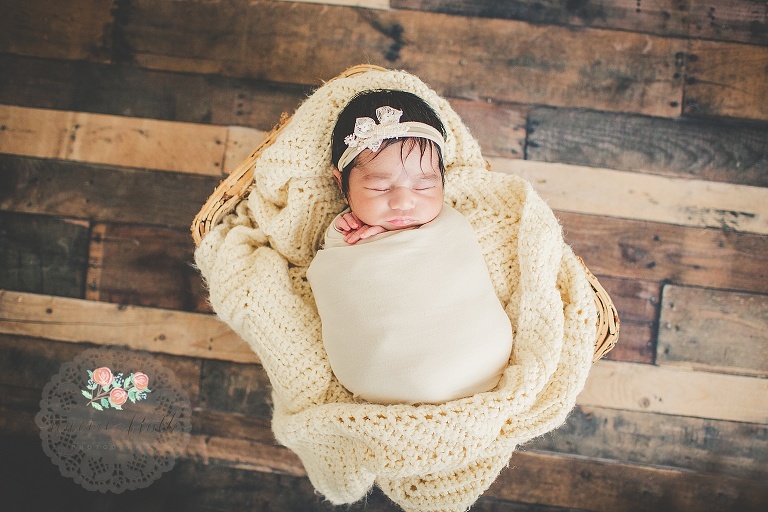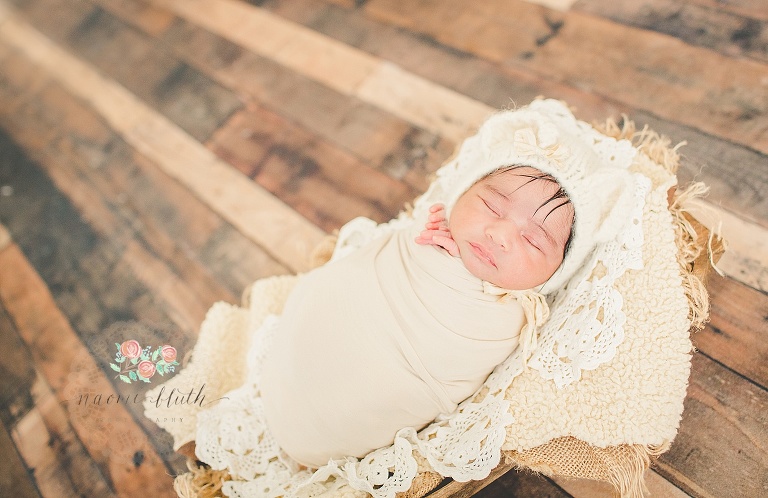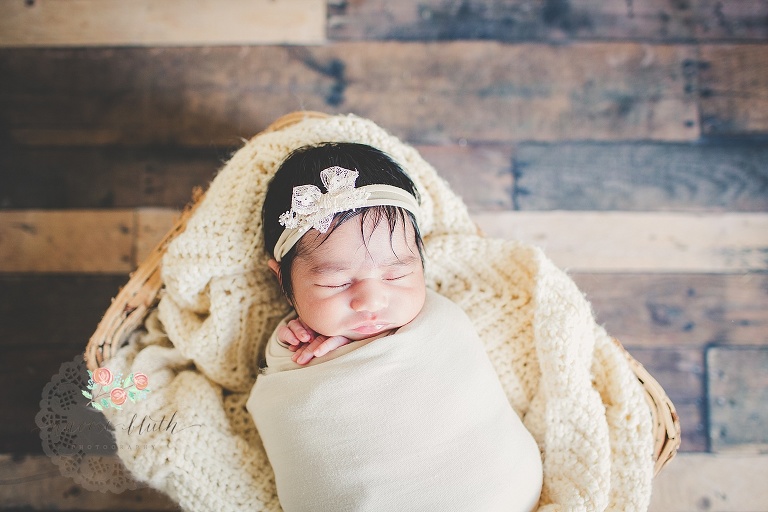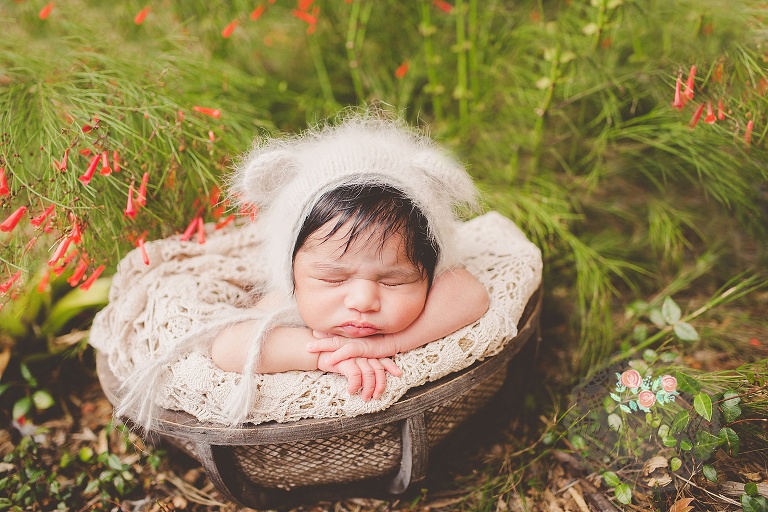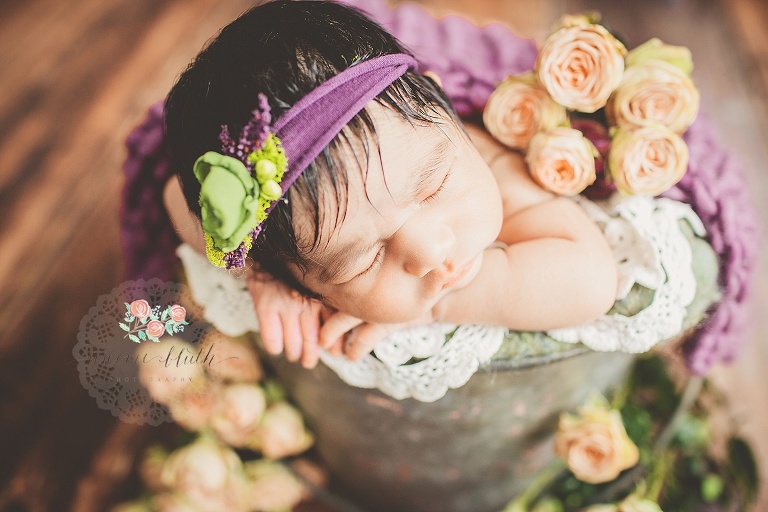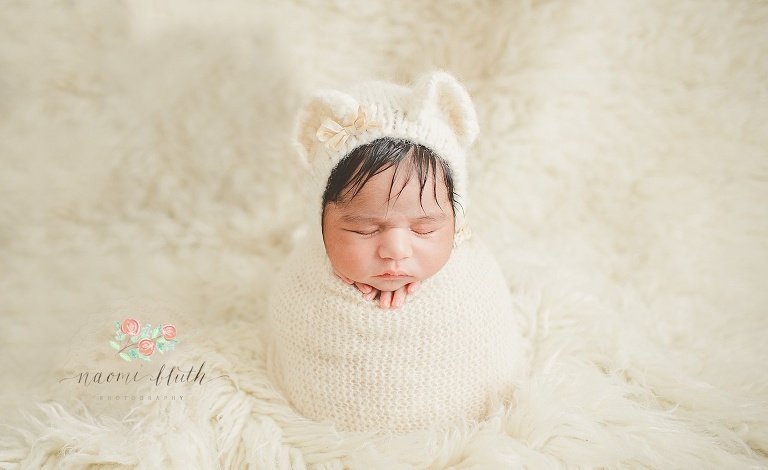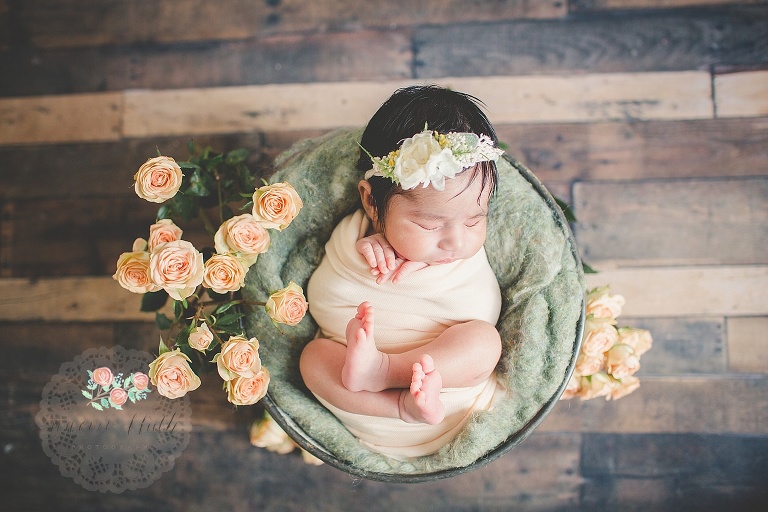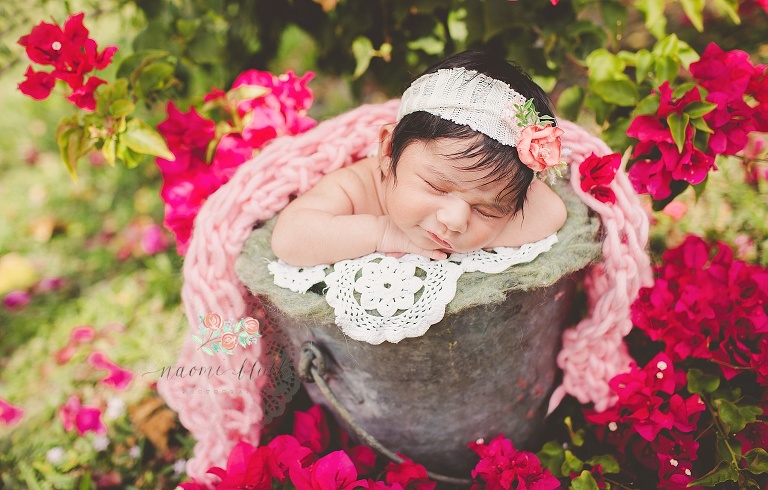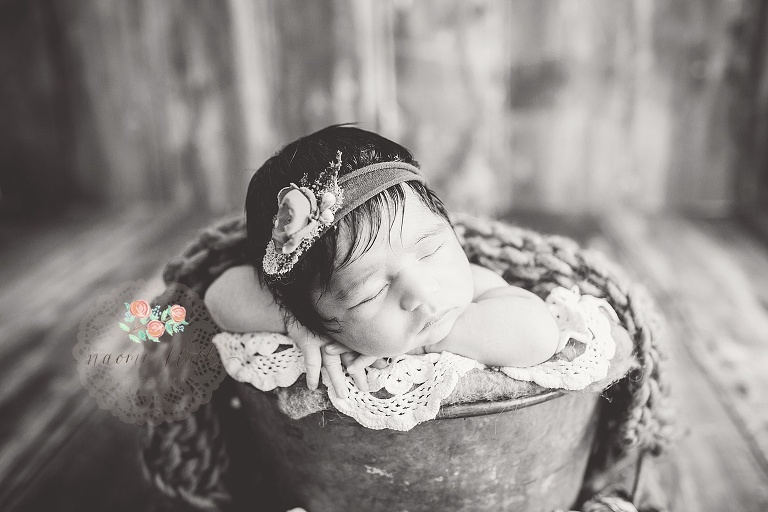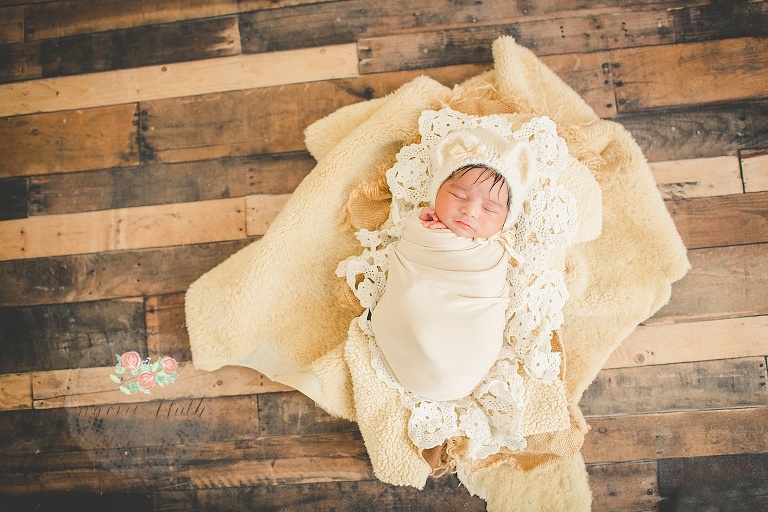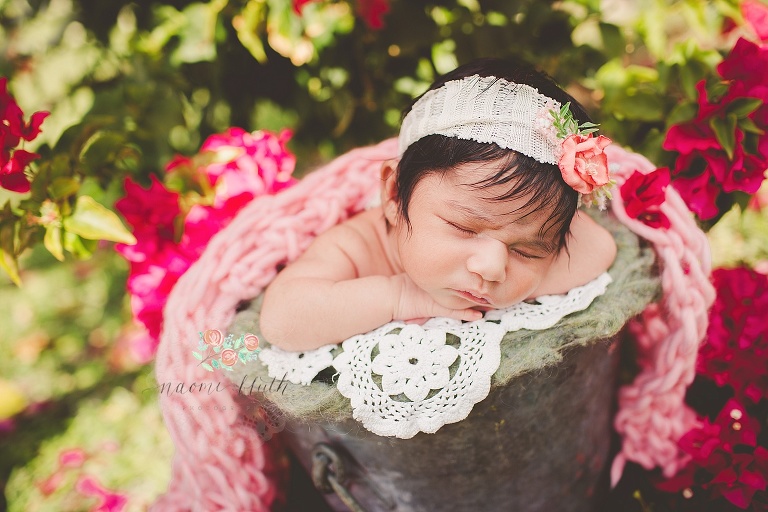 Beautiful baby Drithi.  Boca Raton Raton newborn portrait photographer