It is an honor to have been named the best Delray Beach newborn photographer.  This is the third year I have held this award.  I love all the families I work with and the little ones I photograph that come from all over the South Florida area.  From Delray Beach, Palm Beach all the way down to Miami I treasure each session with your little ones.
Meet baby Eleeana, isn't she just precious!  I have been privlidged to photograph many of her older sibling's newborn sessions as well.  When mom walked into my Boca Raton studio for the newborn photo shoot I immediately fell in love with little Eleeana.  She was so good to me, sleeping away her entire photo shoot.  Mom loved my idea to go with purples for our photo shoot.  It turns out purple is Mom's favorite color, I sure hope it is Eleeana's too!
She seriously looks as sweet as an angel in these newborn photos with just a hint of a smile in many of them.  One of my favorite images from this session is of baby Eleeana in the bowl which I then placed in a box surrounded by purple flowers.  Look at that smirk, I just can't handle the cuteness!  Another favorite of mine is of baby Eleeana in the bucket with tulips. Oh how I love me some fresh tulips!  I wish they were in bloom all year round!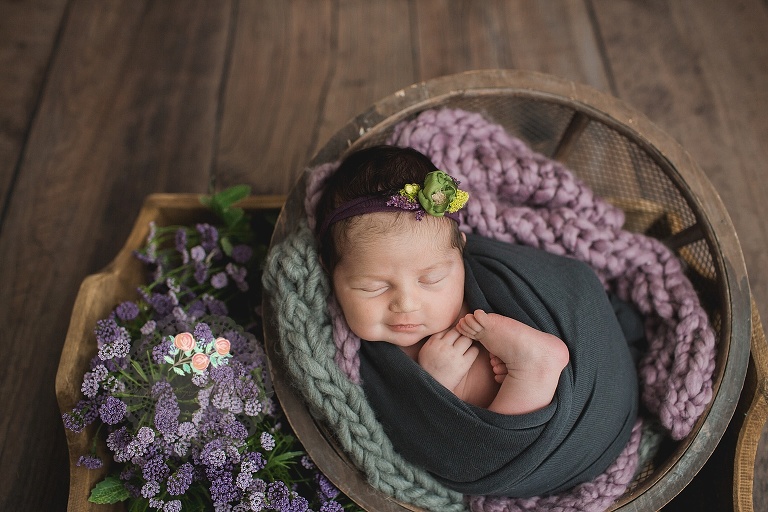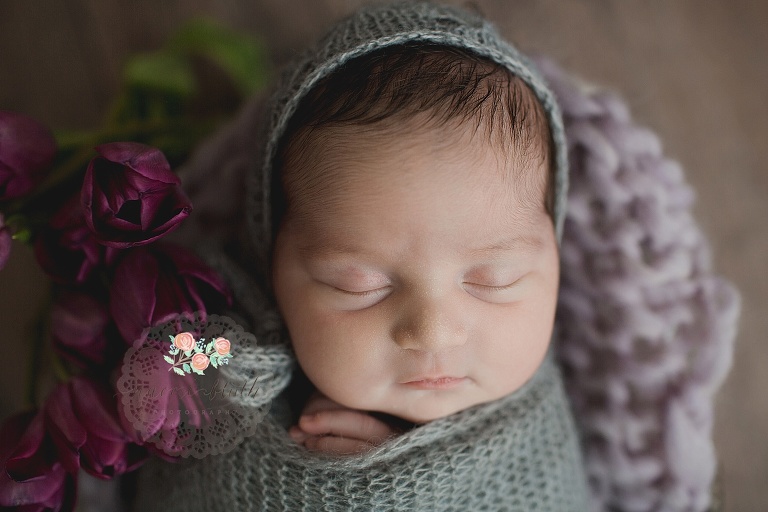 Thank you mom for always trusting my vision and bringing me all your cute little babies, I always treasure our time together! For more information on booking your own with the best Delray Beach newborn photographer head over here.  Here are more newborn photos for you to see.  Also check out my older baby portraits.