Congratulations! If you've found this blog, I'm going to assume you're expecting a baby!  Pregnancy is an exciting time, but it can also be challenging. As a newborn and maternity photographer in Boca Raton, I have seen many mommies to be worrying about all of the ups and downs of pregnancy. However, one way to stay physically and mentally healthy during pregnancy is through exercise. 
Exercise can help maintain a healthy weight, reduce the risk of gestational diabetes, and improve mood and sleep. We're really lucky here in Boca Raton that we have some excellent classes and activities for pregnant women. 
Here are some classes and types of exercises that you might want to try out:
Walking
Don't underestimate walking! Walking is a low-impact exercise that is safe for most pregnant women. It's a great way to get some fresh air, increase blood flow, and maintain cardiovascular health. In the Boca Raton area we have some wonderful walking trails. One of my favorite walking trails is The Tree Zoo in Deerfield Beach. The Yamato Scrub in Boca Raton is a great nature trail offering a lot of shade and a stroll through South Florida's natural landscape.
Prenatal yoga
This is a popular exercise for pregnant women. It can help improve flexibility, reduce stress, and alleviate back pain. Prenatal yoga classes are tailored to suit the needs of pregnant women, so you may find them much less strenuous than regular yoga classes. Not far from Boca Raton we have several pre-natal yoga classes that have come highly recommended. At the Red Tent, Prenatal Yoga classes are calm and relaxing and require no previous yoga experience. For more information on their offerings click here.
Since I have so many clients coming from all over South Florida I thought I would include a highly recommended prenatal yoga option in Cooper City. If you are in Broward County check out The Nest. They offer a number of different classes all mommy centered.
Prenatal Pilates
Pilates is a great exercise for pregnant women – it's a low-impact exercise that focuses on strengthening the core muscles. It can help alleviate back pain and improve posture, both of which are common concerns during pregnancy.  Pilates Space of Florida is located here in Boca Raton. In addition to prenatal pilates they also offer Gyrotonic and Pre and Post Natal Massage services.
If you are looking for a combined yoga and pilates workout. Check out Art and Soul Yoga in Coral Springs. Faye offers a great combo class that will strengthen and stretch your muscles and release tension.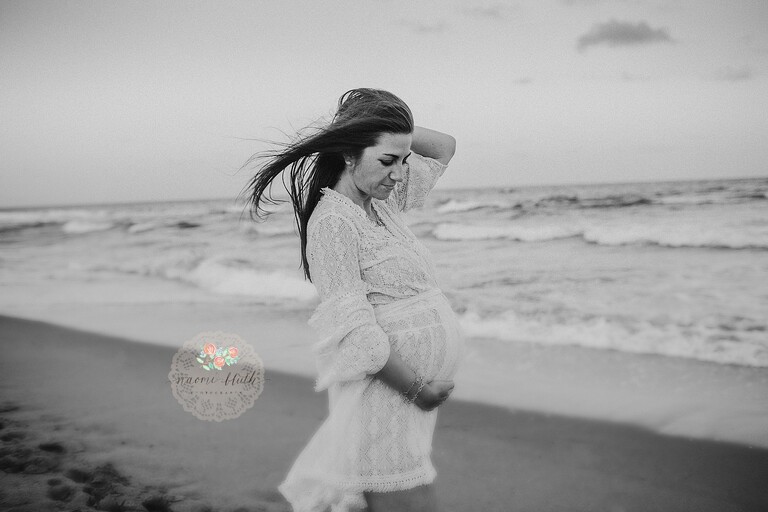 Strength Training
I was speaking with a friend about the idea I had for this blog post. She was super excited to share her own experience with strength training. It is a great way to stay physically and mentally ready for labor. It may also increase your energy level and what pregnant lady doesn't need that! My friend highly recommends Ashley Rohloff. You can check out her Instagram page here. You can also reach her at 954-607-8867.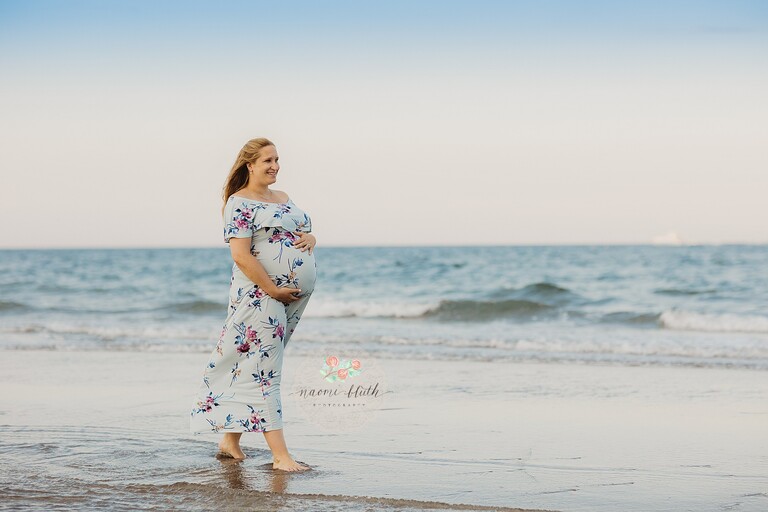 Water Fitness
Prenatal water fitness classes offer fun, safe full body workouts for pregnant ladies. It's also a great way to cool down during the summer months. One of my clients highly recommends the prenatal swim classes offered by Samantha, a swim coach for Aquabelly. Samantha conveniently comes to your home or community pool. Once your baby arrives you can also take advantage of the child and parent water fitness classes as well as swim lessons for your little one. You can reach Samantha directly at 561-866-8371. Or check out her Facebook page .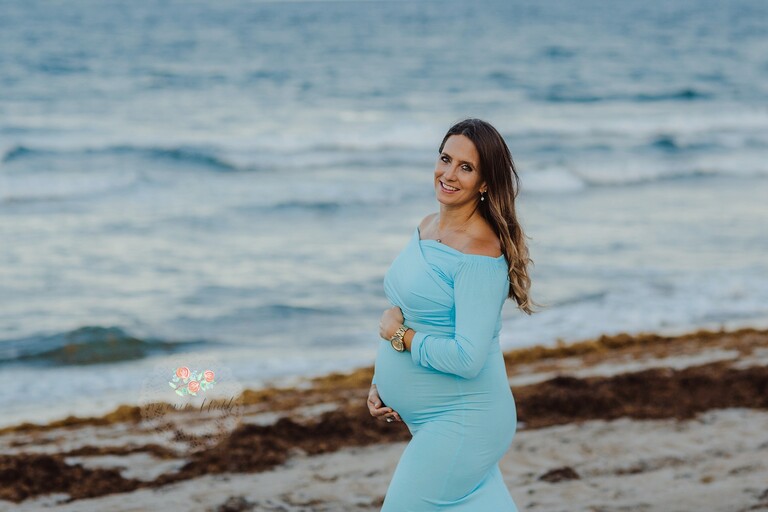 Dancing
Dancing might not be the first exercise that springs to mind when you're pregnant, but it's a fun way to stay active during pregnancy. It can help improve cardiovascular health, help with balance and boost mood. I have personally taken classes with Rosalie of Creative Souls Dance. She exudes so much energy; her classes are so much fun! She offers both group and private dance classes and has had many pregnant women join.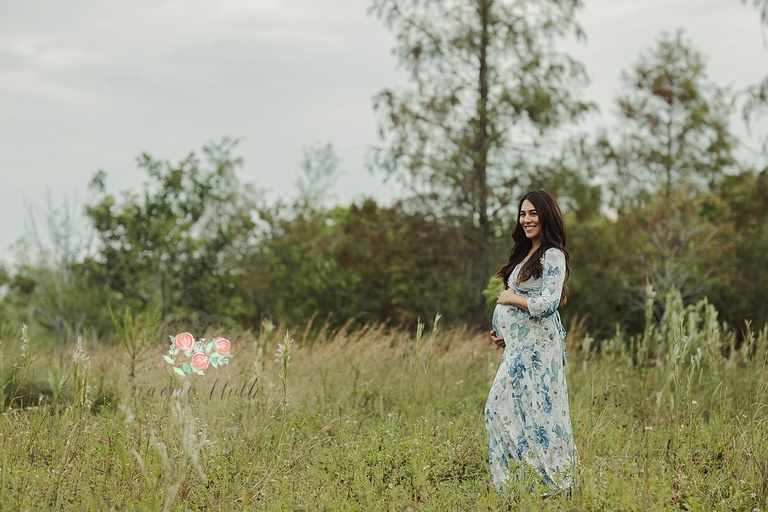 Total Body Workout
While surfing the web during the research phase of this blog post. I came across an exercise program called FIT4MOM. I was impressed by their offerings. They are a company created by moms for moms with the goal of providing strength through all the different stages of motherhood. Their total-body workout includes strength, cardio, and core training which will build mental and physical endurance, strengthen your body, and prepare you for pregnancy, birth, and beyond. Each exercise is presented with modifications for moms to choose what feels best for them, remaining inclusive of all fitness levels, and stages of pregnancy. Check out their website and Instagram page for more information.
It's important to note that every pregnancy is different, and not all exercises are suitable for all women. Pregnant women should always consult with their midwife or healthcare provider before starting any new exercise program.  You'll find in most cases, you'll be supported to stay active during pregnancy.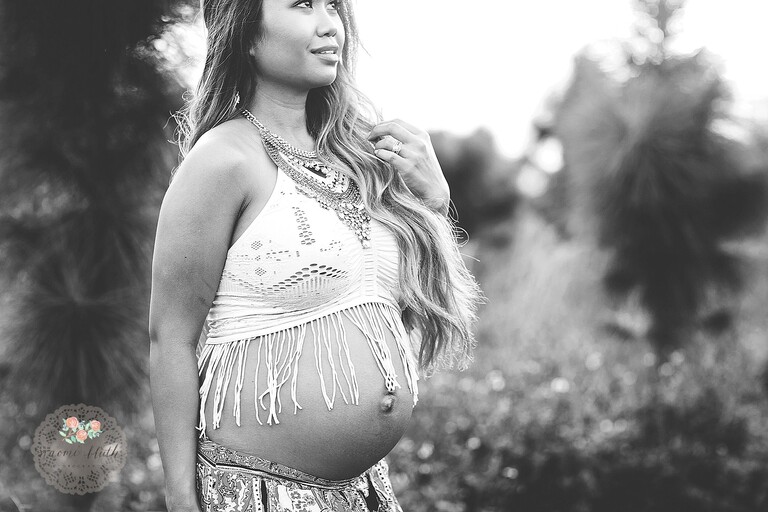 I help women to capture the memories of their pregnancy in beautiful portraiture.  If you'd like to find out more, about my Boca Raton maternity sessions you can call me at 3054791491. Or use the contact tab here.