Beautiful Boca Raton baby portraits:
I love finding new locations for a Delray Beach baby photoshoot. There is nothing more beautiful than a baby placed in a big open field.  I love the rustic and vintage tone to this photo session, and from the looks of it so does baby E!  What a fun Boca Raton baby photo shoot this was!
Isn't he just so cute!! I just love the little sitter age, it is so much fun.  Baby's can finally sit on their own and they are just so proud of themselves.  I like to time little sitter sessions when baby can sit on their own but not yet crawl away.  Once they are crawling there is no stopping them! Typically seven months of age is the perfect time to schedule a little sitter session. It's also such a fun stage because babies loves to interact with me. I make all sorts of funny noises that they think are hysterical.  End result is adorable happy baby pictures.
One of my favorite shots from this baby photography session is of baby E in front of the logs.  I just love all the warm brown tones in his outfit, logs, and blanket.  It's so rustic yet so timeless. And, who can beat that fabulous happy smile of his?!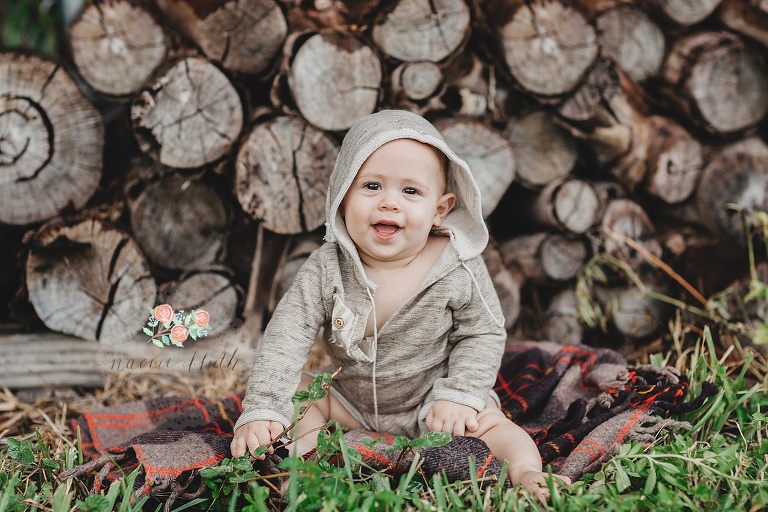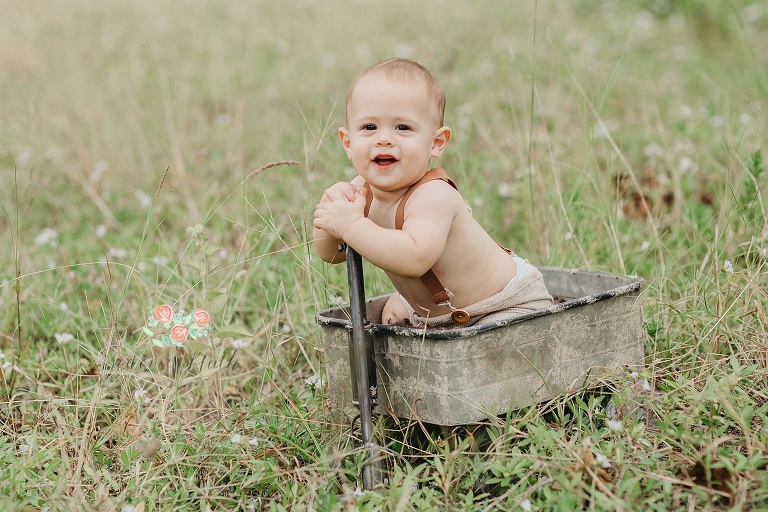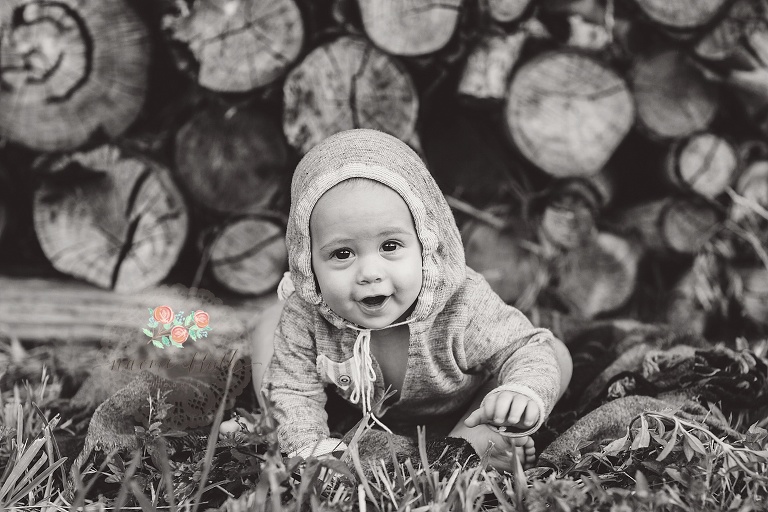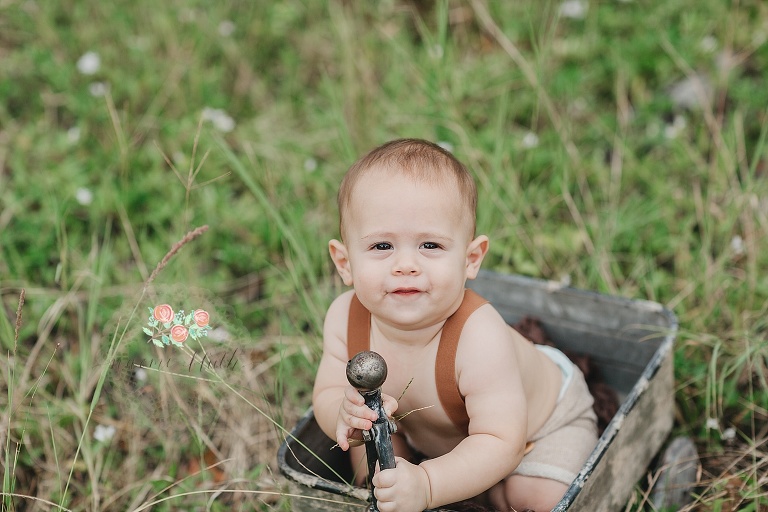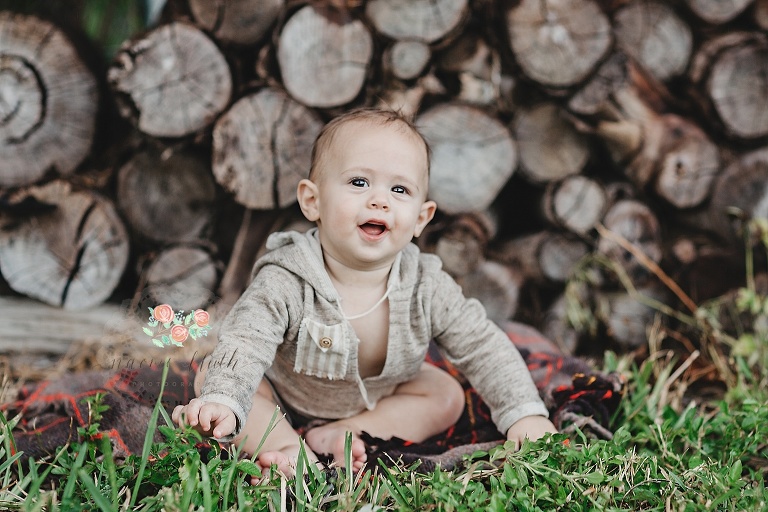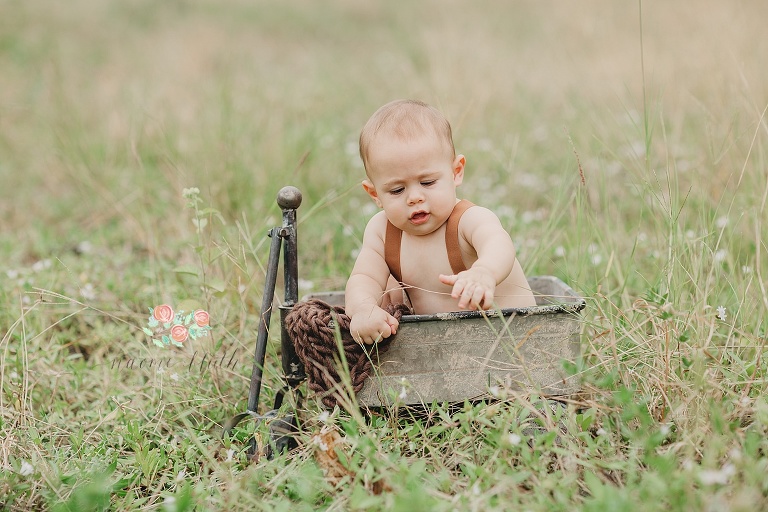 If you would like some more information on booking a Delray Beach baby photoshoot , I'd love for us to chat.  You can reach me through my contact tab here or give me a call 305-479-1941 and we can discuss a Boca Raton baby photo shoot.  Also check out my Newborn Photography Sessions and Family Photo Sessions .