First birthday smash cake photoshoot:
Custom cake smash photos in Boca Raton are some of my favorite sessions to create! From start to finish I have the best time getting creative. Once mom showed me the outfit she planned to have baby Mallory wear, I knew exactly what I wanted to do. I ran my idea by mom and she loved it!
Getting creative in the studio:
I created these colorful paper wheels and added large large colorful buttons to make this fun backdrop. My amazing cake designer made this adorable button cake, isn't it the cutest! I love working closely with my clients to bring their dream photo shoots to life. Here are some more adorable cake smash shoots in Boca Raton. All of them have my creative touch. Happy first birthday Raphael! Check out these beautiful butterflies I made for Sawyer's smash cake session. One more for now, Sadie loves to read so I created mini books for her cake smash backdrop. If you can't get enough of these cute babies check out my Instagram page there are always lots of cuties there.
I would love to create custom cake smash photos in Boca Raton for you! Please contact me for more information.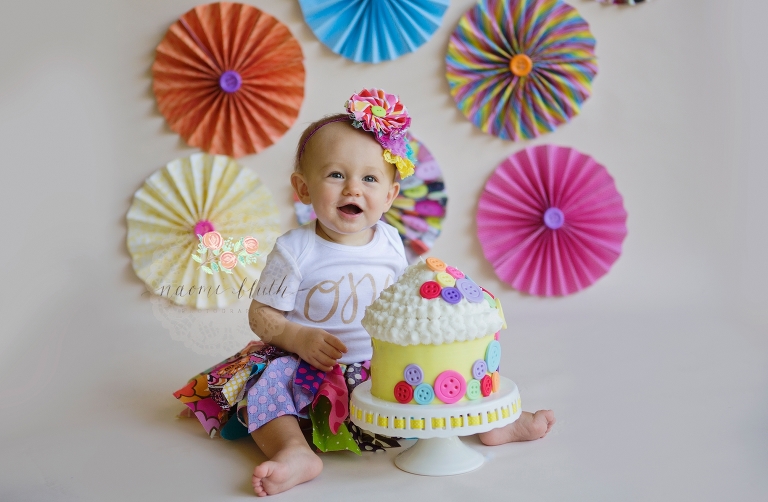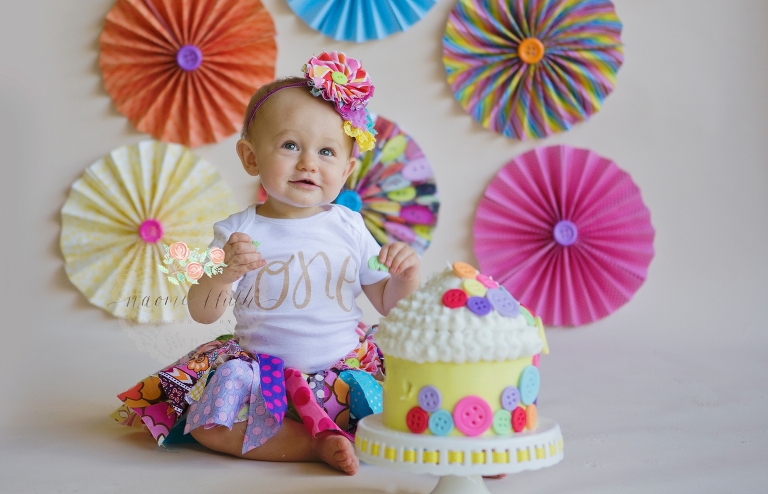 It's always a sweet and sad moment when a baby club member graduates.  I've been following this beautiful little lady since she was a newborn.  Happy birthday Mallory!