A perfect evening at the Boca Raton beach:
What a dreamy session this Boca Raton beach baby photo shoot was! The evening of our shoot was overcast but we didn't let that spoil our fun. I was so excited to see this little man again!  Little Colton is growing up so fast!  It feels like just yesterday that Colton came in for his newborn session!  It was wonderful to see him, mom and beautiful big sister Caly for his little sitter Boca Raton beach photo shoot. Boy do I love watching my client's meet their sweet milestones.  
There are just so many beautiful photos from this Boca Raton beach photo shoot!  I absolutely love the photo of Colton sitting on the raft, he looks so super proud of himself!  Usually little sitter sessions are just about the baby but mom had wanted pictures of the siblings and I couldn't resist getting a few of her with the kiddos too.  One of my favorite shots is of mom and her two littles, it's so precious!  I love the photo of Colton sitting on the sand between the wood posts with sand running through his hand, so cute!
Once I had edited the images I met with mom to help her choose her favorite pictures and the heirloom products she'd love for her home.  She chose so many wonderful goodies. She has prints, albums, wood blocks from the Netherlands and canvases adorning her beautiful home. I'm so happy she will have all these tangible memories to last a lifetime.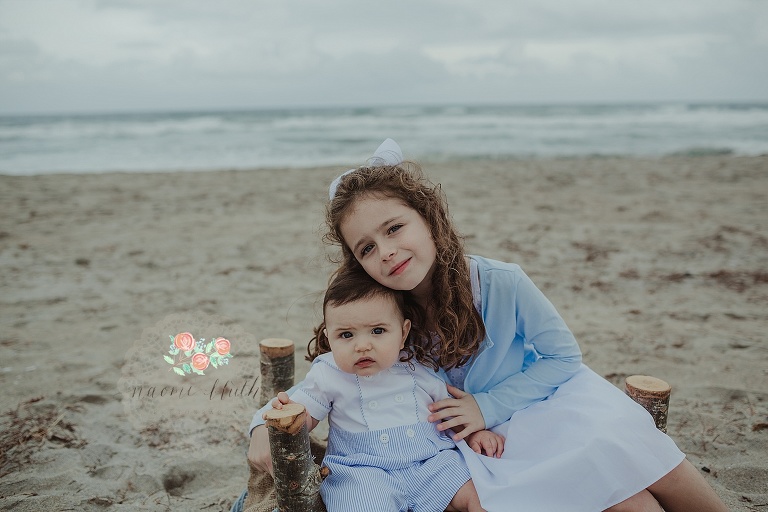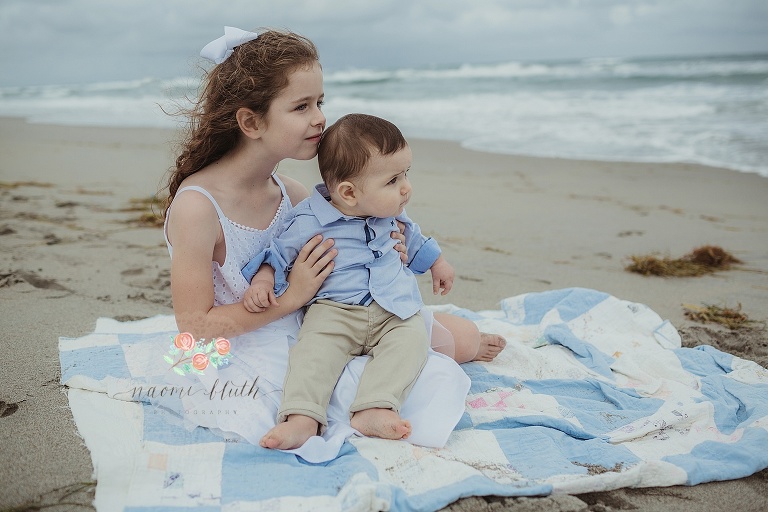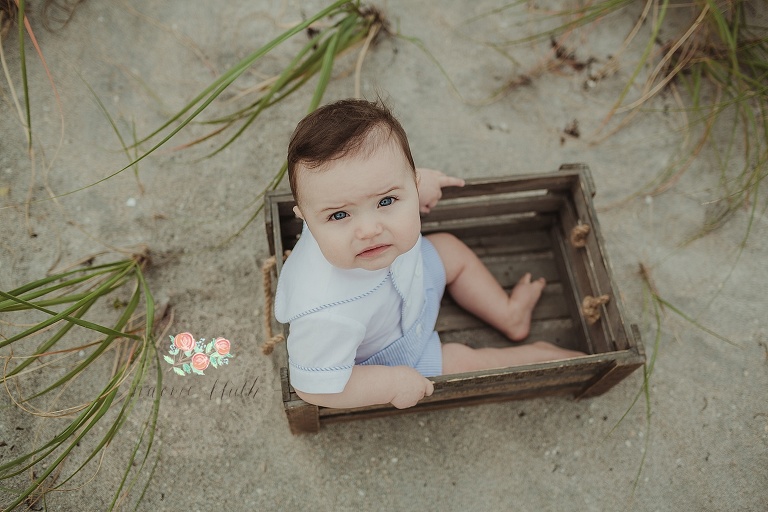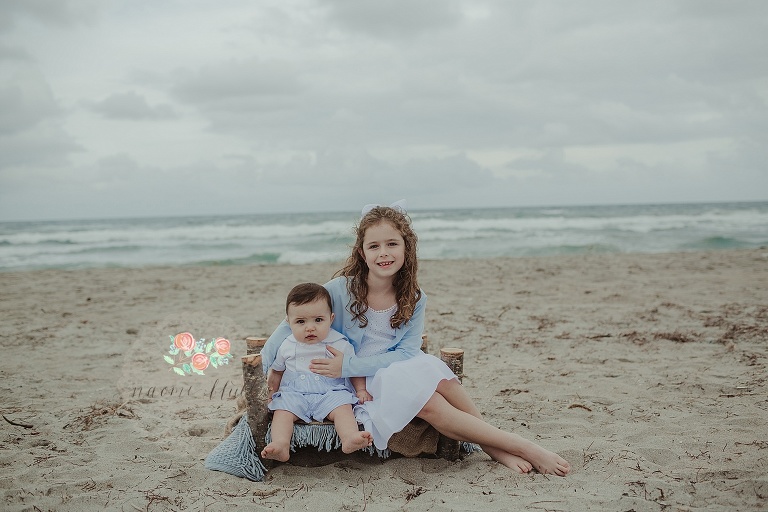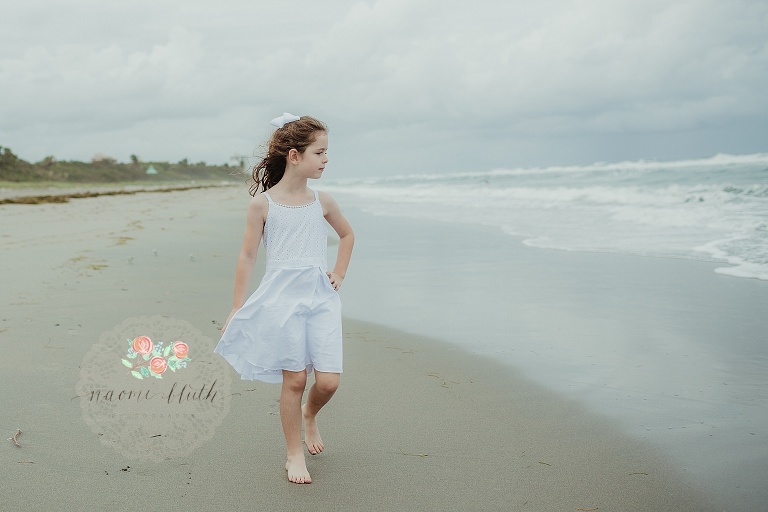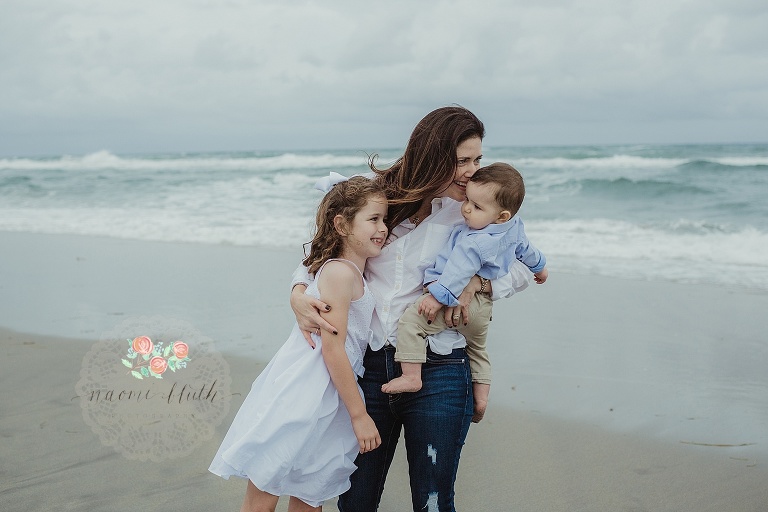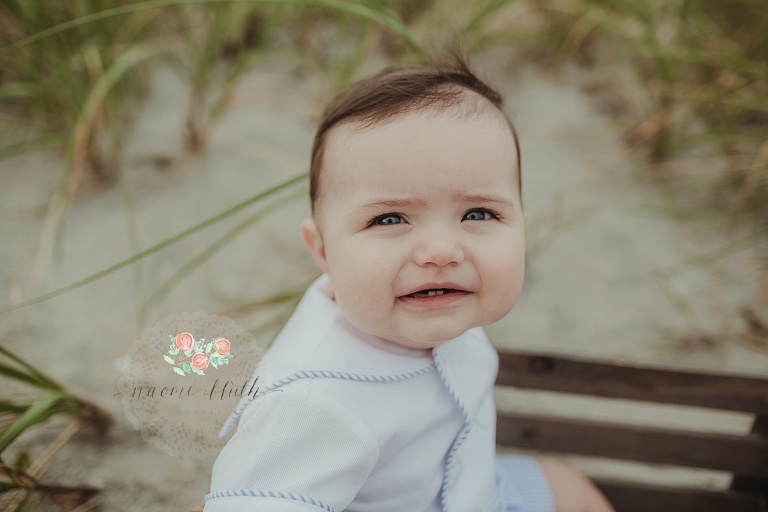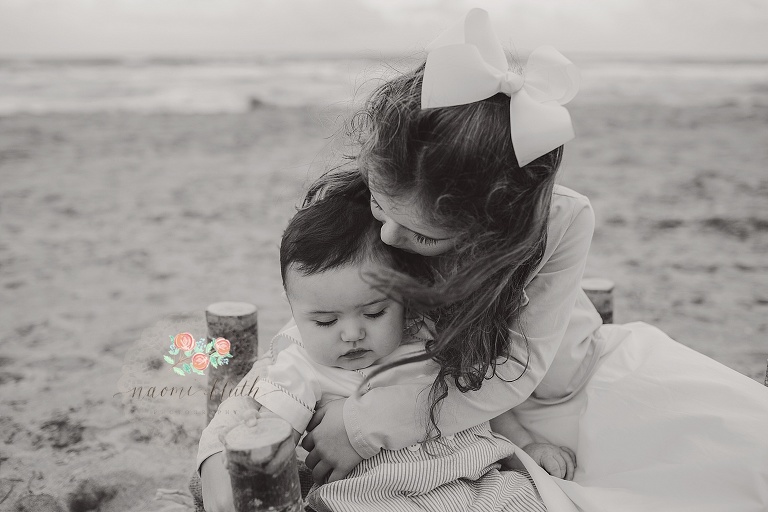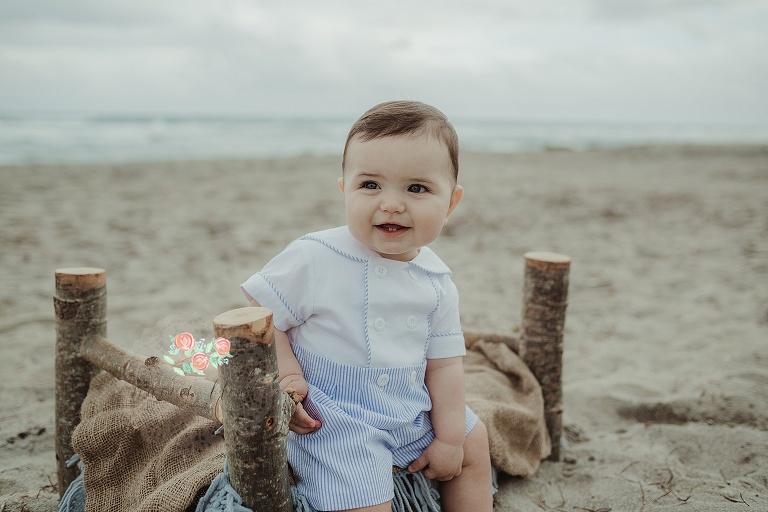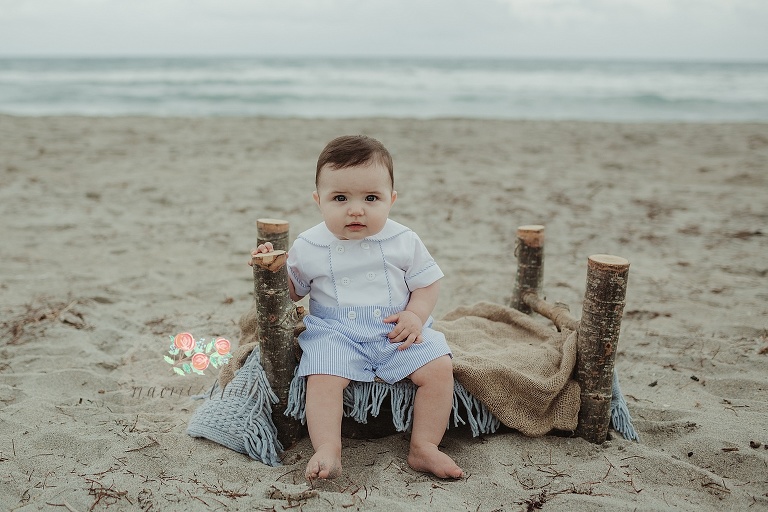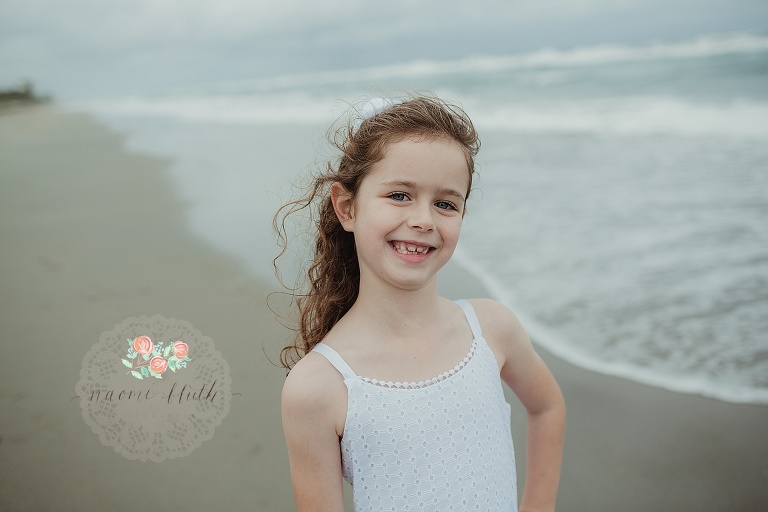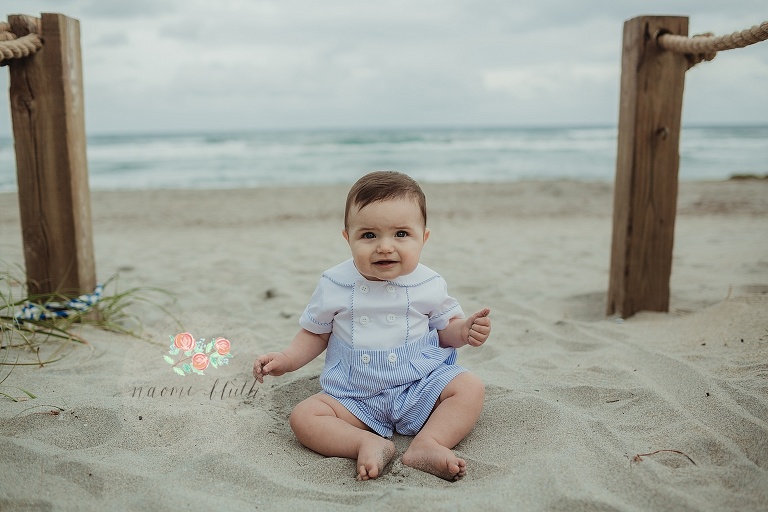 Check out Colton's must see newborn session, he totally rocked it!  Want to see another Boca Raton beach baby photo shoot check out Hudson's little sitter session right here. For even more cutie pies check out my Instagram page here.