Super Cute:
Look at these super cute Boca Raton baby portraits! This was Gabi's little sitter baby photo shoot. Little sitter sessions are done when baby is between 6-9 months. A time when baby can sit confidently on their own but can't yet crawl or run away from me. Babies tend to be very happy at this point of time and we are able to get the most adorable baby photos. Here is another super cute Boca Raton baby photo shoot. As a baby photographer in Boca Raton I see a lot of cuties, and here is another just so cute baby girl. I can't stop sharing these cute baby girls, here's another one I took as a Fort Lauderdale baby photographer. Ok and one more for now…adorable Boca Raton baby photos of sweet Adrienne.
Gabi's Little Sitter Photo Shoot:
Mom wanted something really girly and sweet for Gabi's little sitter photos. She chose a sweet pink dress which Gabi looked adorable in. I handmade matching butterflies and added in a vintage bird cage. Looking through my collection of props I pulled out my rustic wood wheelbarrow which was a perfect touch for this Boca Raton baby photo shoot. I love the first image of Gabi surrounded by the beautiful pink butterflies. The lighting captured in this photo is so perfect and Gabi is just so sweet. The photo os Gabi in the wheelbarrow is also a favorite, she was so proud to be sitting up in there!
Keep it coming!:
Want to see more adorable babies? The best way to do that is to follow along on my instagram journey. Clickety click here to follow along.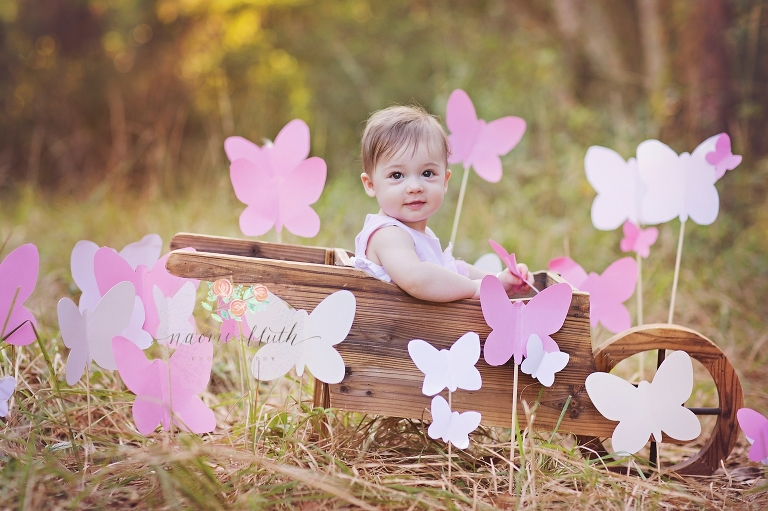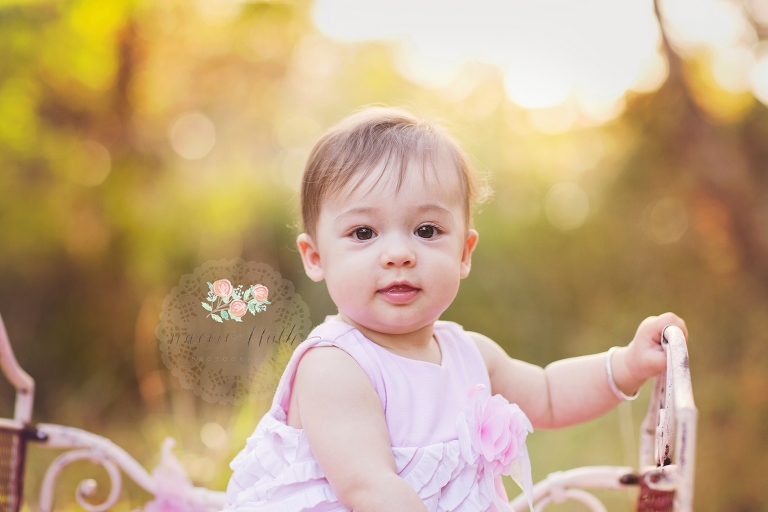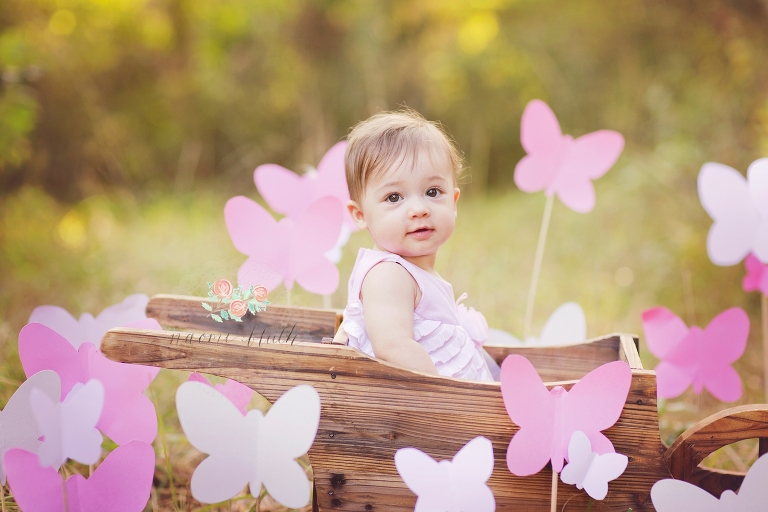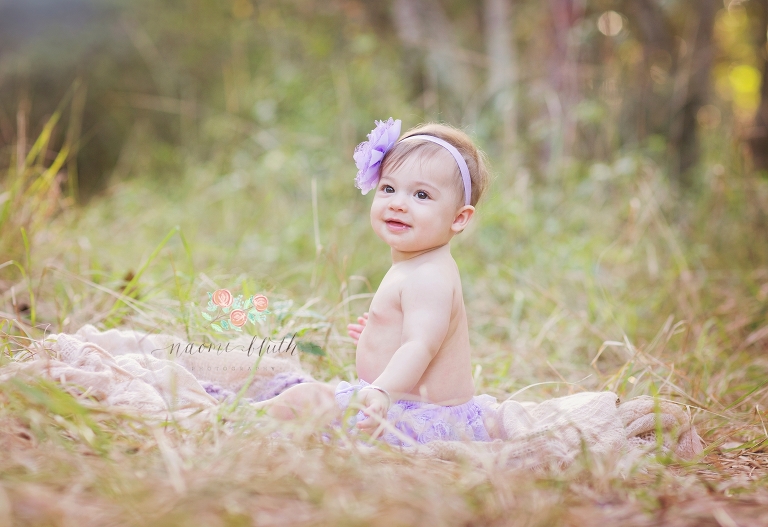 This sweet little baby club member was back for her little sitter session.