Bring me all these adorable babies!:
I have got to be the luckiest Boca cake smash photographer! I mean, just look at this cutie! Her expressions during this cake smash photo shoot were just so adorable! Elle is a graduating member of my baby club. This means I was honored to capture both her Boca Raton newborn photo shoot and her Boca Raton baby photo shoot at 7 months old. It was so much fun being a Delray newborn photographer for this crew! Here is Elle's boho baby photo shoot, it's a must see!
Planning the Boca Raton cake smash:
Mom always has great concepts for her little ones photo shoots. She told me she wanted a magical girly feel with unicorns and gold. Once I saw Elle's outfit I knew what direction to take. I ordered a beautiful custom and delicious cake and created a gold unicorn cake topper to match our theme. Lots of white stuffing later I had crafted adorable clouds with puffs of gold. It was just perfect for this cake smash photo shoot. Mom loved how it all turned out and Elle seemed to be very pleased with her cake.
Just a few of my faves:
Can we talk a minute about Elle's adorable expressions?! As I scroll through these images I just want to squeeze her, she's just so dang cute! There is one photo of Elle eating a piece of cake and looking straight at the camera. She's not smiling in this photo but there is something I love so much about it. I also absolutely love the bubble bath photos. She had so much fun splashing around! Ending a Boca Raton cake smash photo shoot with a bubble bath is great. We not only capture the most adorable photos, but baby goes home clean too. Win win!
I would love to be your Boca cake smash photographer. Contact me for more info.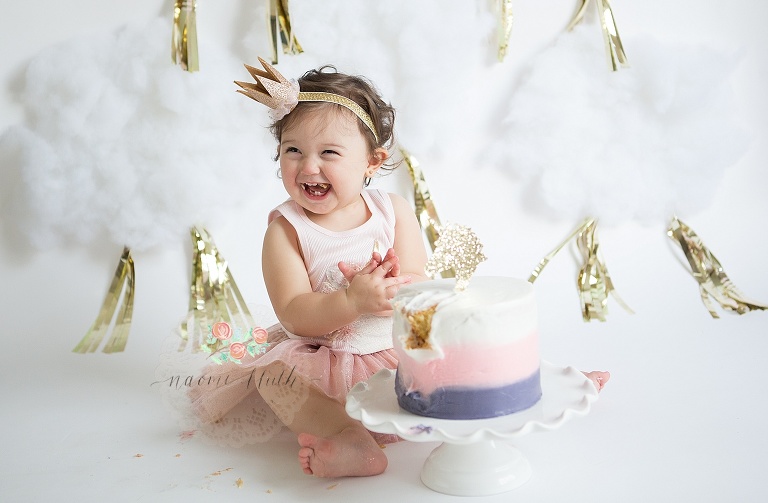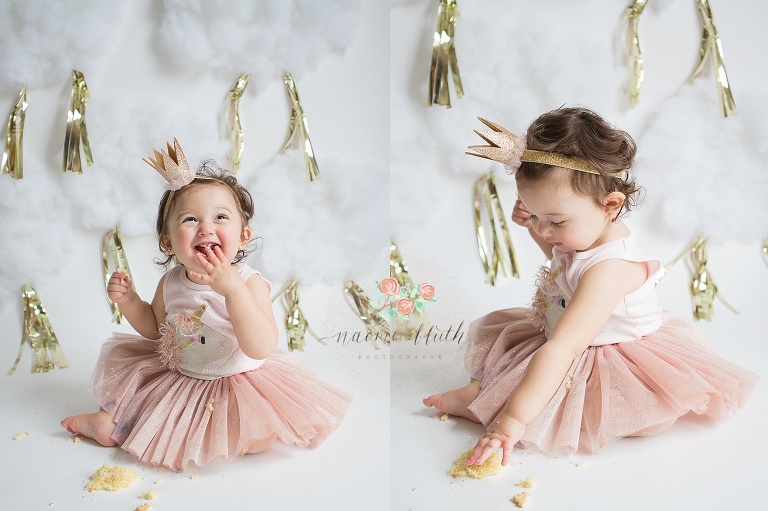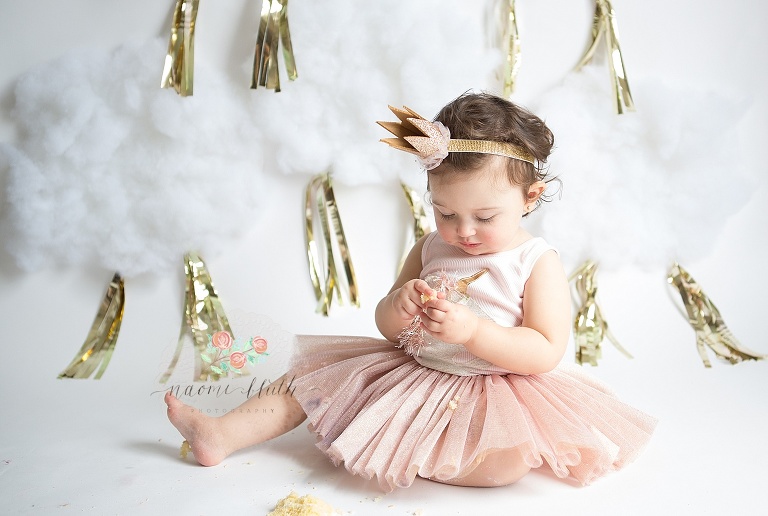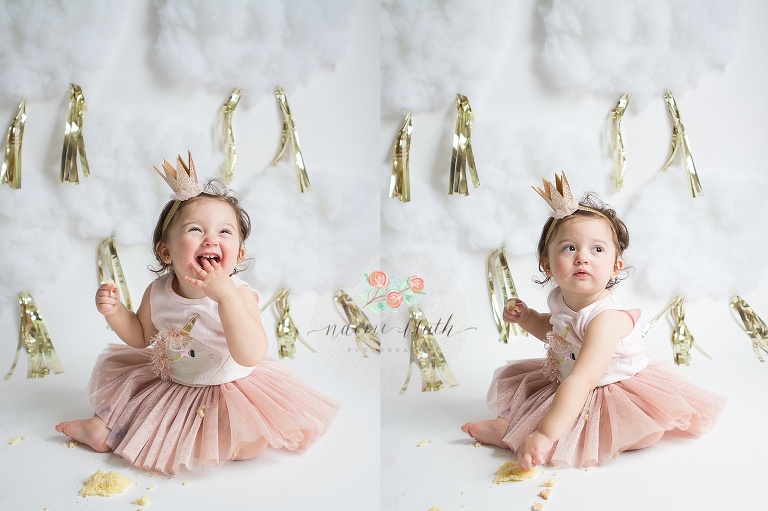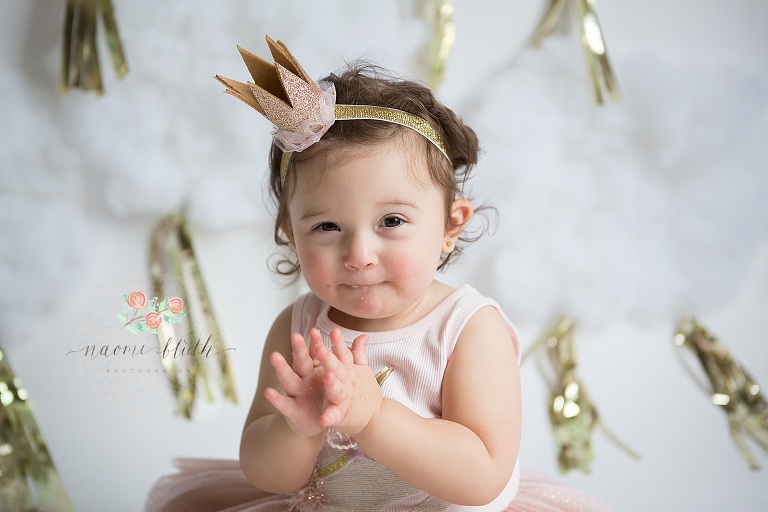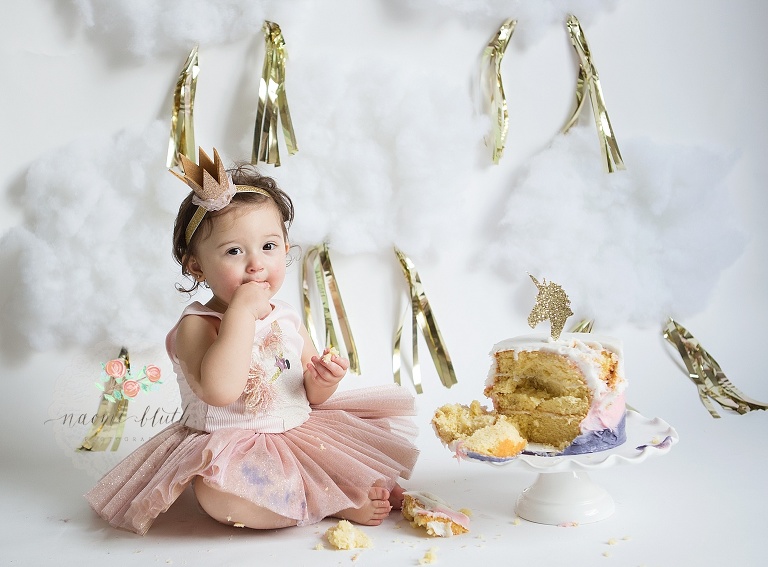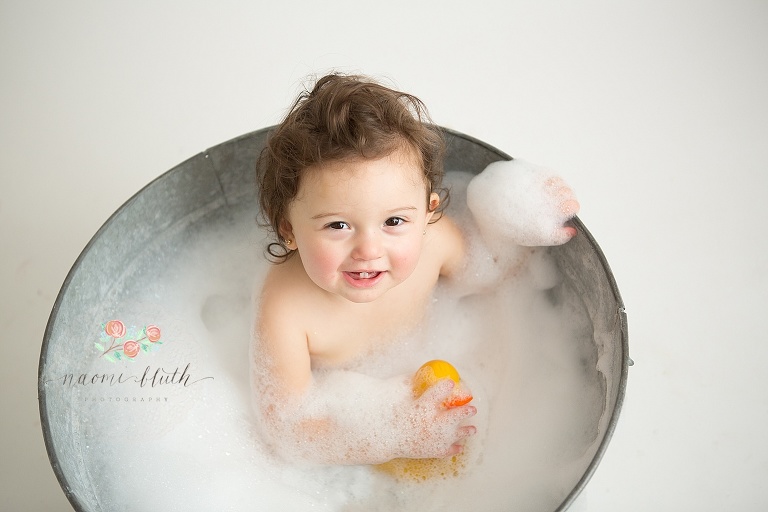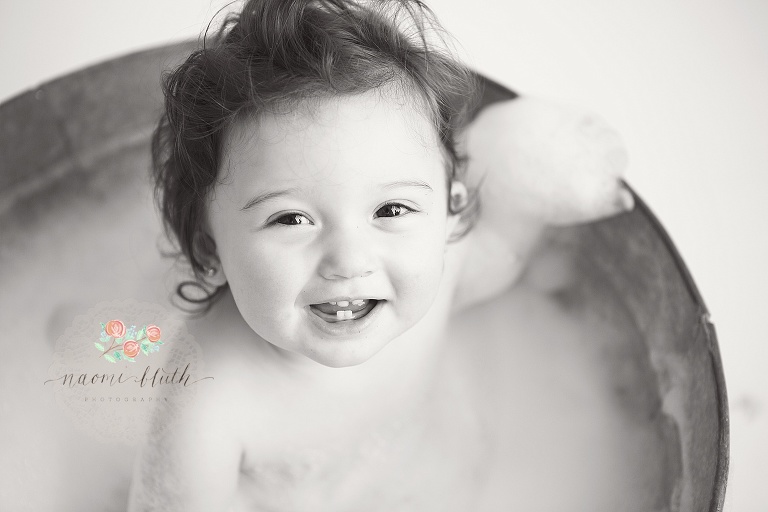 I'm going to miss this adorable baby club member!  What a magical cake smash this was!  Happy birthday Elle, thanks for choosing me to be your Boca Raton cake smash photographer!