Unique Boca Raton baby photo shoot:
I love offering Baby Photography in Boca Raton! What a fun Boca Raton baby photo shoot this was!!  I was counting the days until we met at our Boca Raton photo shoot location. I just knew this was going to be a great baby photo session.  It had been a while since I saw baby Eleeana for her newborn photography session at my Boca Raton studio, and I couldn't wait to see how much she had grown!  If you'd like to see a newborn shot of little Eleeana make sure to scroll down to the end of this post for a super sweet picture of her.
I love that baby Eleeana's mom always gives me complete creative license for our shoots.  She let's me know she trusts my vision and I just need to tell her what to bring and when to meet.  I told her I was planning two special set ups for Eleeana's little sitter baby photo shoot.  One was a vintage tea party and the other a summer vibe pink flamingo set up.  I brought along all the props and even the cute rose little sitter outfit for the tea party.  Mom ordered the adorable Flamingo bathing suit which I found for her on amazon.  I couldn't be happier with how everything turned out!
Favorites!:
One of my favorite shots is of Eleeana with her hands straight up in the air, surrounded by flamingos, and with the biggest smile on her face. I also love the first shot in this blog post. Eleeana is looking straight at the camera and is as happy as can be!  Thank you mom for always trusting me to capture your family's memories, it is truly an honor!
For more information on scheduling some baby photography in Boca Raton click here or email me directly at naomibluthphotography@gmail.com.  Want to see more little sitter photos- clickety click here.  How about some super adorable newborns look no further than right here.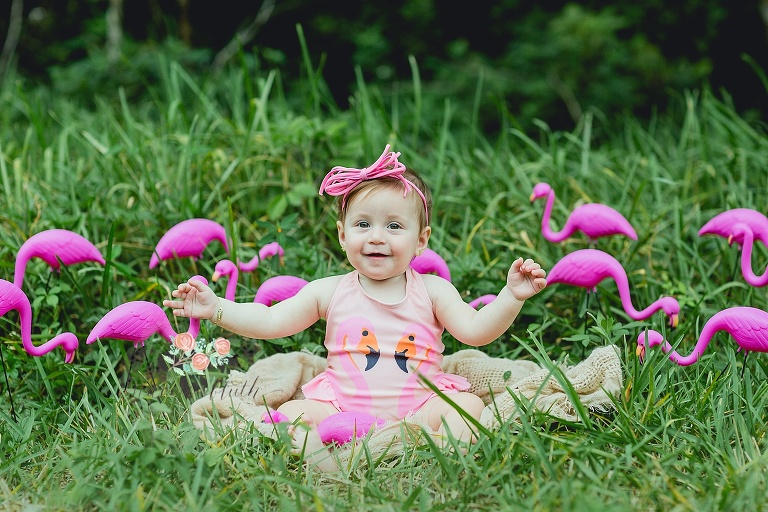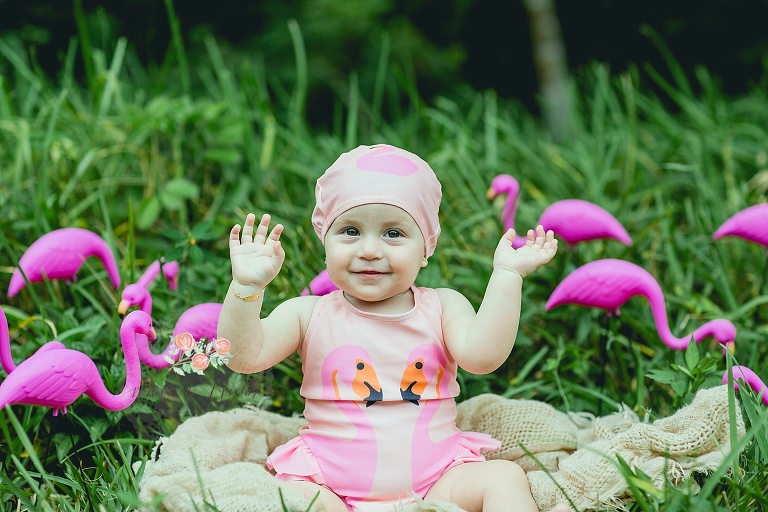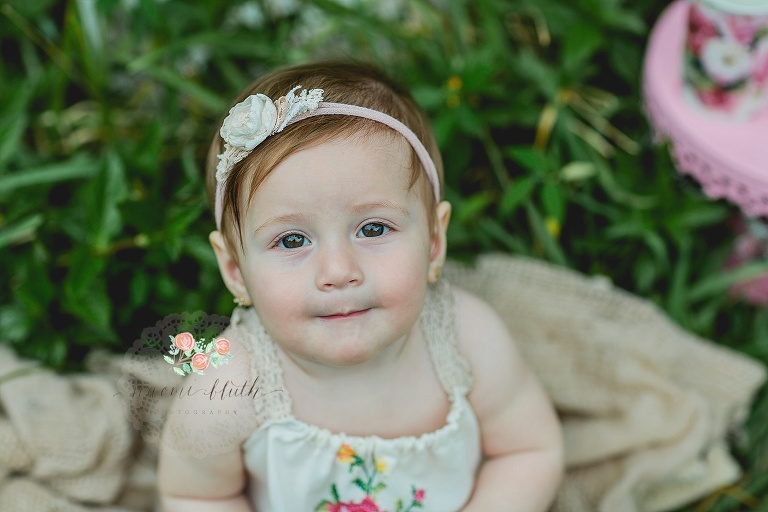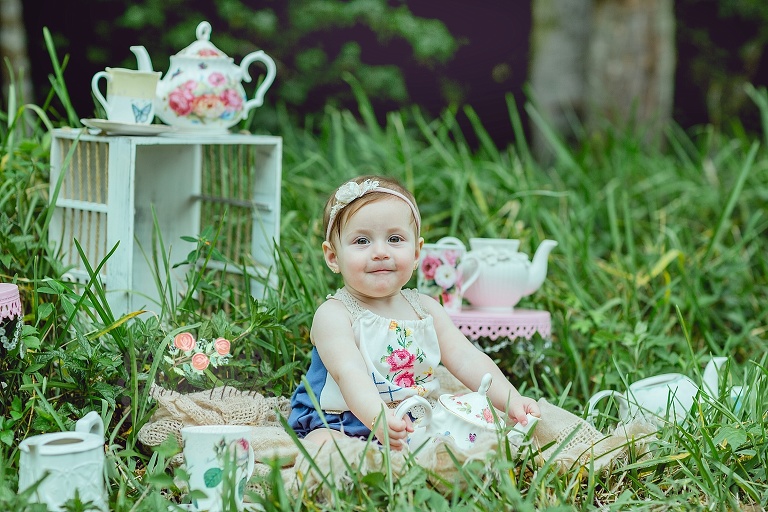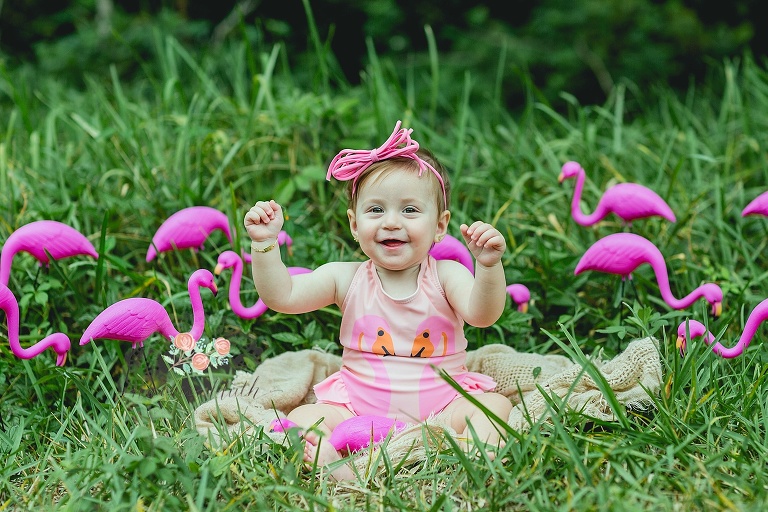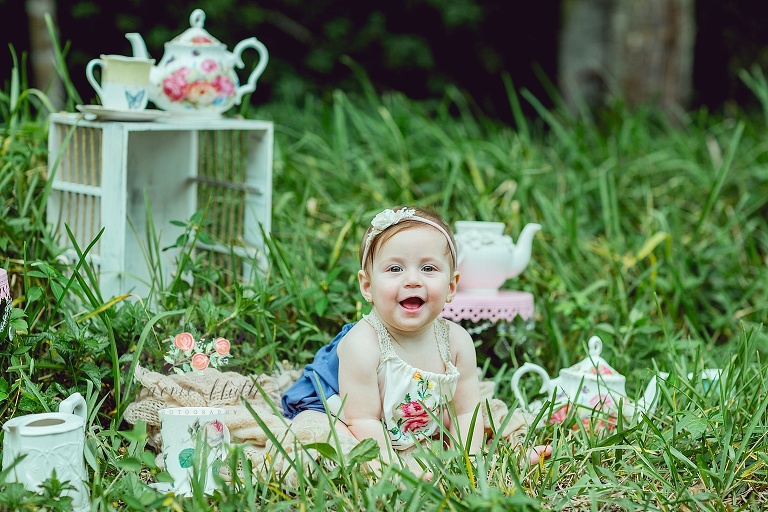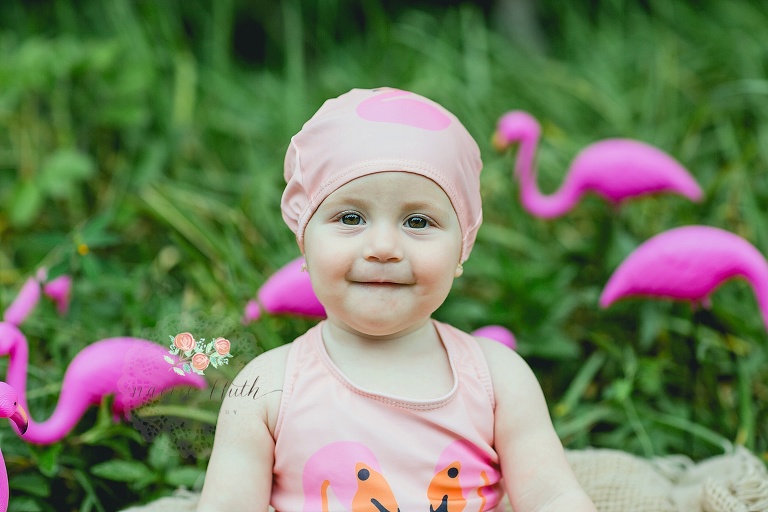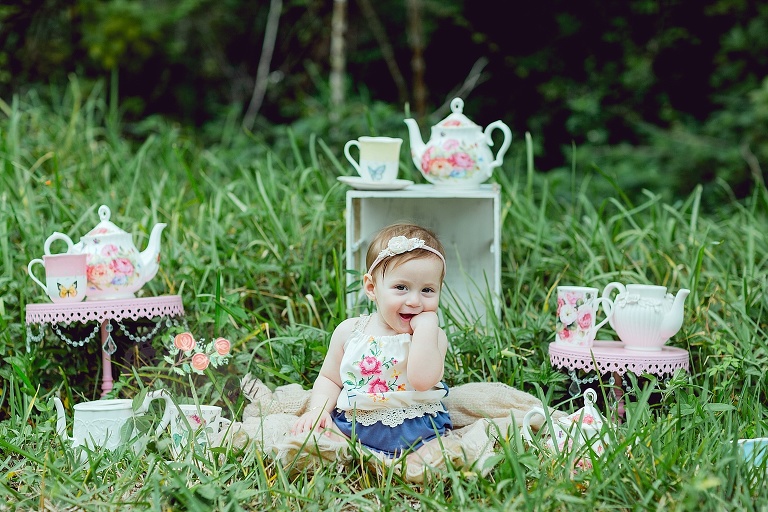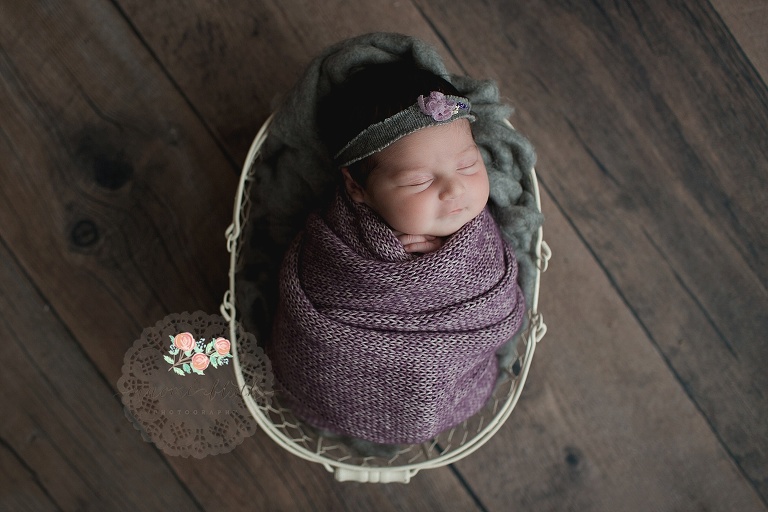 Can you believe how much sweet Eleeana has grown???  Awhhh she is just so cute!